Bigg Boss 3 Tamil Kurum Padam Confirmed Contestant Status today
Vijayan Sankar (Author)
Published Date :

Jul 20, 2019 19:32 IST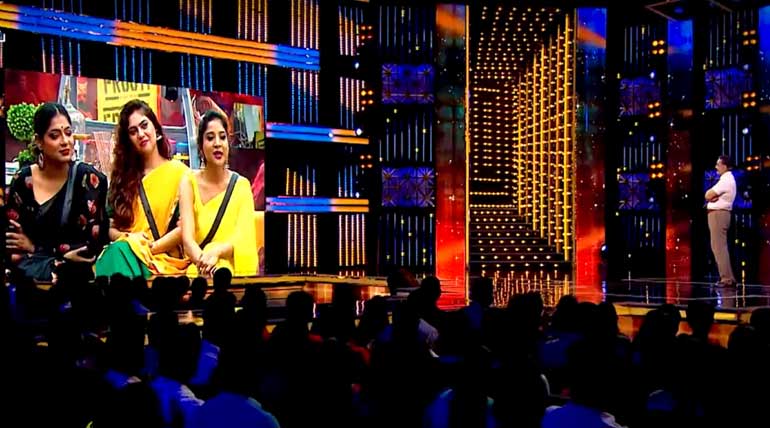 Kurum Padam by Kamal on 27th day to increase the pulse of the audience and TRP ratings of Bigg Boss 3 Tamil
Kurum Padam is sure for the first time in Bigg Boss Tamil Season 3 today is the confirmation from the second promo. As expected, Kamal rebukes Kavin on a request by Meera. Cheran, Sandy and others request of Kurum Padam will be the highlight of day 27 of Bigg Boss Tamil 3 Today.
Sandy and Cheran ask Kamal for the Kurum Padam:
Kamal asked Meera to say about her anguish. It is to give her a chance to express her view on her bombardment by the other contestants.
Since tomorrow the evicted person have to be announced from Bigg Boss Tamil, Kamal must have given Meera an opportunity.
Sandy asks for the Kurum Padam showing who is asking for the meeting of all the contestants to explain about comments by Kavin made into a big issue.
Cheran also supports Sandy in wanting a Kurum Padam. Hence, undoubtedly, the audiences will be having a lovely time today with the Kurum Padam and Kamal.
Kamal' s fantastic gesture while funnily rebuking Kavin:
Kamal gave a wonderful expression to rebuke Kavin in a funny way when Meera said that everyone would know what Kavin thinks on the comment issue.
Immediately the veteran actor Kamal in a sharp gesture says no one knows what Kavin is thinking. There were ripples of laughter from not only the contestants but also the audiences. Kavin with shyness turns his face towards the other side.
What will happen if the Kurum Padam is shown today?
When Kamal shows the Kurum Padam today, it may cause a lot of changes in the Bigg Boss Tamil house. It could be similar to the one that happened when the audience saved Madhumitha.
All have to wait for Kurum Padam and truth till 9:30 PM to enjoy the show with all of the best of Kamal' skills on display in Vijay TV and Hotstar.