Bigg Boss 3 Tamil Contestant Losliya loved by Tamil Nadu people
Vijayan Sankar (Author)
Published Date :

Jul 19, 2019 17:40 IST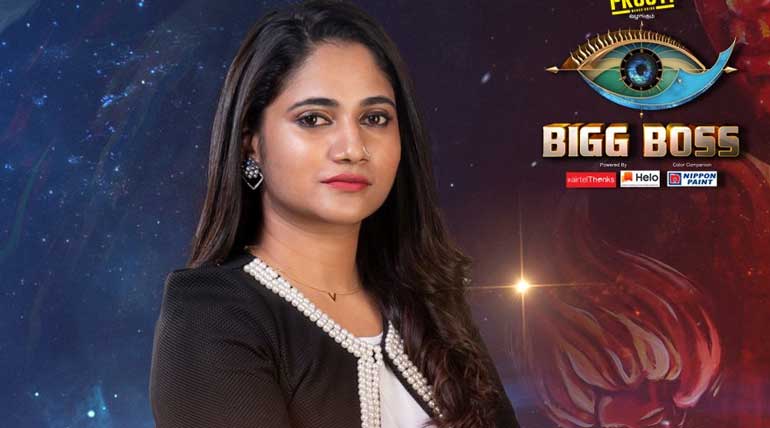 Losliya: The Sri Lankan Tamil beauty is the strong contender for the Bigg Boss 3 Tamil Crown
Losliya is a lovely young Tamil girl from war-torn Sri Lanka. She is a newsreader by profession and wanted to achieve something in her life and got the Big Boss chance by way of a close friend.
Though she comes from a country and community of which nearly 2 lakh people have been massacred, there is no sign of any of it in her face. She seems to enjoy the world as it is for every moment.
Her attitude can be found when she answered the Kamal question of why she has come to Tamil Nadu. She humbly responded that it would "let her live".
Losliya's Family:
Losliya was born as the second daughter of a van driver in Sri Lanka. She had an elder sister who committed suicide a few years back. Now she is living with her mother and two younger sisters in Triconamalai. Her father has migrated to Canada for work.
Losliya family was suffering badly until her father went to Canada. Now they are okay with their father sending his hard-earned money in the cold climate of Canada. From her describing her family, it is clear that she loves her father and he is her first hero.
Losliya's Big Boss 3 status:
Losliya's army was formed in the first week of Bigg Boss 3 Tamil itself in Tamil Nadu. There is no other contestant who has got this honor in Bigg Boss any seasons. She is the prettiest girl in the show without a doubt.
Also, the way she talks in Sri Lankan Tamil has got her many fans among the audiences and even some like Kavin in the show. He has already prepared songs in her name and sang it to the irritation of all Losliya army in Tamil Nadu.
But she seems to be on her own in the middle of so many happenings because of Vanitha and team. She keeps herself away from trouble. Also, she expresses in her unique way by walking out of place or from her facial expression if something not right happens in the show.
Losliya is sure the likely winning contestant. She has been not nominated once in the past three weeks by anyone for eviction.
It adds to her character and even all the trying from the Vanitha and team or by Kavin is not getting her out of control. She maintains herself well all the time for the past 18 days in the show.
Even the fans of other celebrities cannot point out a finger of any wrong towards her. And if any situation is rising in the future, the votes will pour in lakhs for her from Tamil people.
In case of she being nominated of eviction for which the chances are rare, please cast your votes in masse to save her to the following number: 8367796805