Bigg Boss 3 Tamil Mugen Rao Leads in Ticket to Finale Task
Vijayan Sankar (Author)
Published Date :

Sep 21, 2019 09:41 IST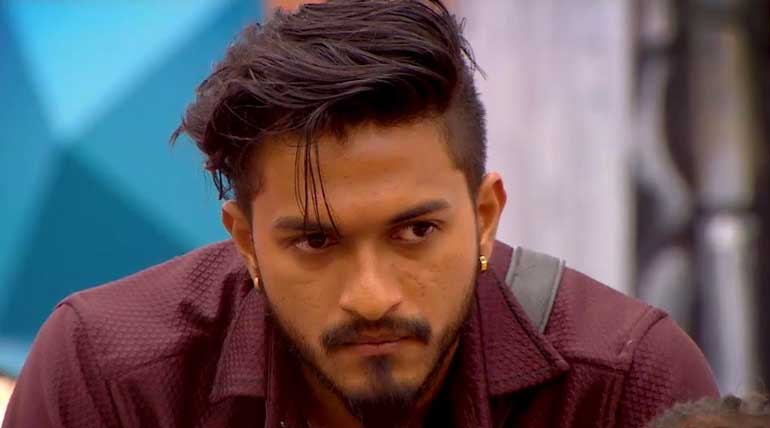 Mugen Rao - multifaceted Malaysian personality to win big boss 3 Tamil show? Bigg Boss 3 Tamil Mugen Rao Leads in Ticket to Finale. He played an underdog throughout the 13 weeks of Bigg Boss 3 Tamil show. He is an actor, model, singer, director, and above all, a fantastic writer. He is a Tamilan by birth but lives in Malaysia with his family. Though portrayed as an angry youth by the Bigg Boss 3 Tamil show, he is soft with his fantastic one-liners in the show like "Love became an orphan" Mugen may have the bright chance to win the Bigg Boss 3 Tamil show.
Mugen Rao - Abhirami Venkatachalam love: Mugen to play an active part in the Bigg Boss 3 Tamil show yielded to the Abirami's offer of love but played it safe. Abhirami on being rejected by Kavin on the very second day approached Mugen Rao and seemed to go active during the mid-days of Bigg Boss 3 Tamil show. But Mugen Rao kept his distance and except for a few instances of getting angry with the crying baby, did not much expose his emotions. Though he broke the Bigg Boss rules of not to damage the house property, he was let off by Kamal without much bothering.
Mugen Rao in the Bigg Boss 3 Tamil show: Though, not a popular figure like Vanitha and Kavin in the Bigg Boss 3 show, Mugen Rao does his part well in it. He actively participated in all the tasks and won in many of them. He was not nominated by the contestants much in the 13 weeks of the show. His Malaysian supporters and also those from Tamil Nadu have his vote bank intact.
Many may have the opinion that he is the favorite to cover the Malaysian audience for the show. But his performance in the show with excellent scores in the ticket finale and others outsmarts these people to make him the real favorite of winning this Bigg Boss 3 Tamil show.