Bigg Boss 3 Tamil Sherin Might Get Positive Waves like Cheran
Anusha Sathish (Author)
Published Date :

Sep 05, 2019 14:01 IST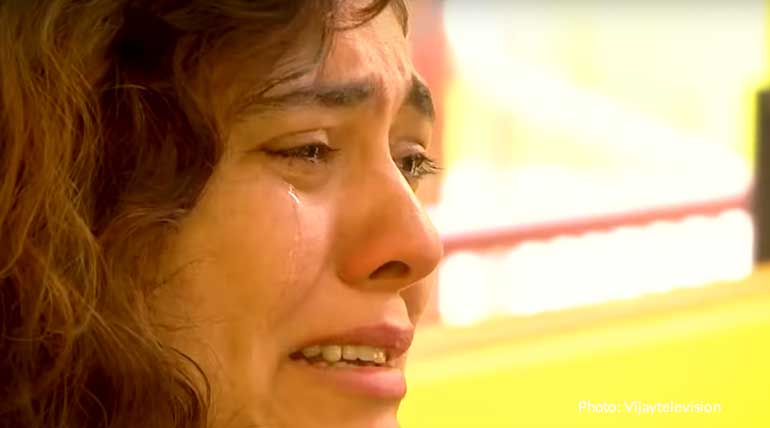 In this week elimination process, Sherin is the least contestant who could earn fewer number votes from the public. But elimination predictions will change based on today's episode. As like Cheran with Meera Mithun issues, Sherin is getting a positive wave from the public, which was unexpected creation by Vanitha.
Bigg Boss 3 Tamil season came to the stage of umpteen curiosity that every single individual in the house is "most liked by the audience" in one way or the other. Spurning out is a very difficult task, but the game can have only four finalists. So, who will be secure top 4 positions in the pyramid and who will be bottomed out?
Among the five elimination contestants, the media information is very clear that Kavin will be in the safe zone so as Losliya. Though Mugen and Sherin equal the audience support, Mugen does get support from his country, which piles up with the local audience support. Sherin lags the same and is viewed in the danger zone.
One of the interesting things in the Bigg Boss house is the friendship budded between Tharshan and Sherin. But days passed by, the relationship is going otherwise. Tharshan tried to take everything seriously and reacted. Sherin did respond amicably, but different behaviours from Tharshan ousted her soft corner and friendship towards him. In recent times, Sherin tried to avoid talks with Tharshan fearing; this would get dragged to unnecessary arguments. Despite, somethings are still nagging both, and they are picking up fights randomly. Audience view Tharshan's behaviour immature, especially towards Sherin.
Even in today's promo, it shows Bigg Boss Masala contestant Vanitha when expressing the support to girls. She used AFFAIR word to Sherin - which is about Sherin and Tharshan relationship. This particular comment irritated Sherin and which hurt her the most. She was crying very badly sitting with Sakshi and Cheran was consoling her. Sherin picked two names, Tharshan and Vanitha and reiterated that she never wanted any conversation with both of them.
Tharshan was lying down with emotions, and the string of events is not known. Anyhow, their relationship again costs Sherin's inner peace. These quick plays give a hint that Sherin will get a positive wave from the audience. Nevertheless, in today's episode, the audience will get to know the facts and figures.