Bigg Boss 3 Tamil: Saravanan Rags to Riches
Anusha Sathish (Author)
Published Date :

Jul 11, 2019 20:33 IST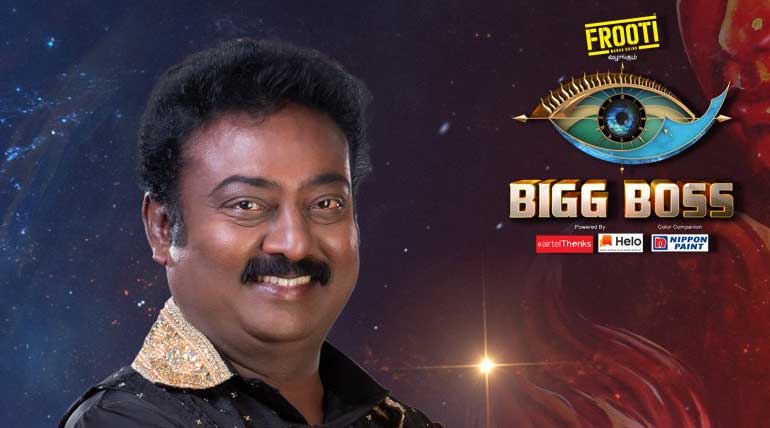 Telltale of Saravanan from Rags to Riches - Bigg Boss 3 Tamil
Big Boss Tamil Season-3 hosted by Kamal Haasan is one of the trendy shows watched by the majority of the people. Season-3 has already opened a can of worms with contestants forming group amongst them. One of the contestants who seems to be sober was Saravanan.
Missed call Number To save Biss Boss 3 Tamil Contestant Vote for Saravanan: 8367796812
Saravanan As a Hero
Saravanan, an Indian actor, aged 52 born in Salem on 10th October 1966. He is well known as a hero to 90's kids and has played a lead role in 26 films between 1991-1998. He debuted in Tamil film industry in 1991 for the movie "Vaidehi Vadhachu". Eventually, his celebrity status took a big hit, and he lost his eminence.
To sustain, he produced a film called Santhosham, but the film did not gain much acceptance. This has put him into the state of bankruptcy.
Saravanan's sad note: Flop and Family Support
Saravanan disclosed his story behind the screen in the Bigg Boss 3 Tamil. He was living together with his love and was completely dependent on her for living. She has supported him above her limits. He later got married to his lover but has not attained fatherhood.
Between, his production also has flopped which has put him into rags. Unable to repay his loans, he has gone invisible for quite some time.
Even his brothers have started questioning his potency as he did not have kids. His first wife has made him get married to Surya Shanthi in 1996, and he has a son now.
Saravanan is the second of five siblings. His father was an inspector in police and his mother was a nurse. He completed his Tamil Literature from Government Arts College of Salem and completed his acting course in Adyar film institute.
Career
Saravana has starred in rural-based Tamil films. As said after Santhosham movie, he went and started organizing music shows overseas to compensate for the loss incurred.
Later he skewed his focus to the direction. He wrote many poems too. He directed a movie called Thayumanavan. He waved a come back in 2001 for a supporting role in the movie Nandha.
Nevertheless, he got recognition in 2007 after he acted Paruthiveeran. This has brought him back to the limelight. "During Preview show, Superstar was called. After the show, I was waiting outside to get his comments.
However, he was swarmed by fans and I went back. I was taken to surprise when I received a call from Superstar. He appreciated my acting which was the best day so far in my life," expressed Saravanan to media once. After Paruthiveeran he got a number of proposals to act.
Award
He bagged a film fare award for the best-supporting-actor Tamil for the movie Paruthiveeran.
Interpolation
During November 2018 he was diagnosed with H1N1 and got admitted in the hospital. Now Saravanan is back in big boss Tamil season-3 and looking forward to achieving more and more laurels.
His life is a lesson for all aspiring kids. Focus on what you do, success may delay but will never go unvisited.