Bigg Boss 3 Title Winner Mugen Rao is Back in the Real World - Thaana Serntha Kootam
Sivaranjani Soundararaj (Author)
Published Date :

Oct 09, 2019 23:21 IST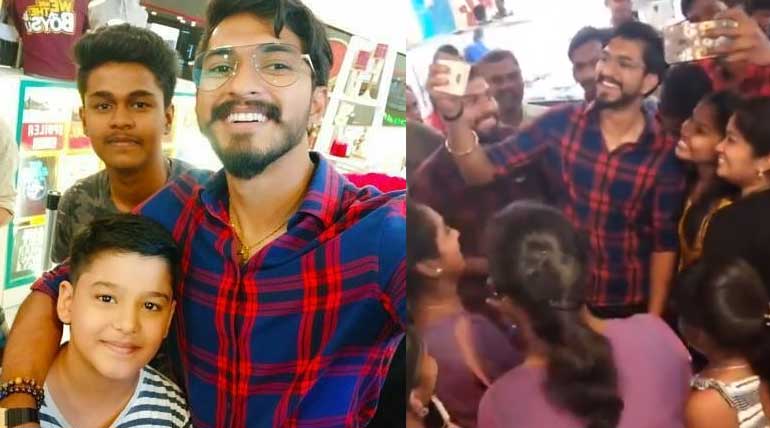 Bigg Boss 3 Title Winner 'Mugen Rao' is Back in the Real World- "Thaana Serntha Kootam": The Tamilnadu's new gem Mugen Rao from Malaysia is entering the real world for the race after winning the Bigg boss Tamil season 3 aired by Vijay TV.
The love and acceptance of the Tamil people for a good heart is always immense, and it's visible through Mugen Rao. The genuine form of positivity is out from Kamal Haasan's Bigg boss show after the survival of 105 days inside the house.
Bigg boss is one reality show which creates a connection between the viewers and the contestants. Amidst facing the 24/7 life, Mugen Rao from Malayasia won the title with infinite love.
I'm Full of Negativity: Mugen Rao giggles and misses his Bigg boss gang "We are the boys" badly; Emotions are uncontrollable, Mugen clarifies his mixed feelings inside BB house. My positivity is from my friends, and I'm a man of negativity in my early life.
After ups and downs met more positive friends; They are I'm now, Mugen's heart-touching friendship. As we have seen Mugen in Bigg Boss 3 Tamil, he is a man of love, hard work, anger, quality with an identity for him.
Thaana Serntha Kootam: BB season 3 is quite intriguing from the other two seasons of Bigg boss. The Contestants in this season are the main reason for the success of the reality show hosted by Kamal Haasan.
The Bigg boss and Kamal's connectivity with them is noticeable compared to the other seasons. Mugen overwhelms with the friendship and "Thaana Serntha Kootam" in Bigg boss house as his life-time gift. The Bigg boss crew met together in Sandy's house for the celebration in the real world.
Memories in Bigg Boss House: Mugen's one-word memory about the co-contestants inside BB house.
Tharshan - A good man and competitor who never gives up easily
Kavin - My brother, who knows how to speak for a problem.
Lossliya - A sister with a lot of talent.
Abhirami - A Person with Good-hearted soul.
Sandy-Undescribable.His activities speak.
'Neethaan Neethan' Album Song: How can a line hit this much without the release of the full song? All because of Mugen Rao, Bigg Boss 3 Tamil gem. "Sathiyama Na Solluran Di," sung by Mugen Rao, is engaging the youtube with the cover version before the release of the original album song.
The results unveiled before the launch and can't wait to hear it from Mugen Rao. Mugen Rao came from Malaysia and returns as an everlasting asset of Tamilnadu.