Bigg Boss Kavin Gets Support from Past Contestants Along With Fans
Vijayan Sankar (Author)
Published Date :

Aug 31, 2019 15:24 IST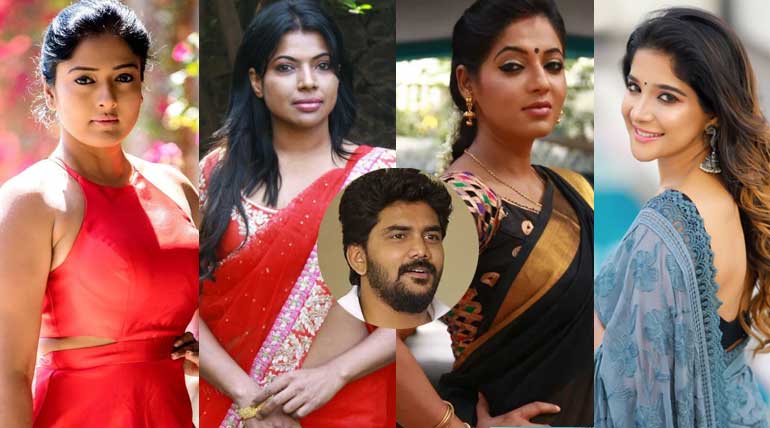 Bigg boss past & present contestants along with fans and public support Kavin
Fame has its price, and in today's world, media is where you are praised, trolled, or made nothing with their news about you. Kavin, a young budding actor, and a famous TV artist, is now the eye of the storm in all channels. Because of his popularity in the Bigg boss 3 show, his whole family is being focused now for things which happened more than 12 years ago. Kavin was only a small boy during those times of alleged money transactions. Hence many past Bigg boss contestants past & present, fans and the public have come in full support of Kavin and his family.
Gayathri Raghuram - the first bigg boss inmate to come out strongly against the media and in support of Kavin:
Gayathri Raghuram, a famous actor, dancer, and a bigg boss 1 contestant, and today came down heavily on the media for reporting badly about Kavin and his family. She tweeted that Kavin is a young actor and has got a long way to travel in his life and career. She requested everyone to restrain from such malicious propaganda against him his family.
Another Bigg Boss Contestant Kaajal Pasupathi supports:
Kaajal one of the straight forward person who speaks straight to the face and very casual character was admired during bigg boss days. She kept supporting for Kavin along with his fans via twitter and expressed her view of a positive attitude.
Reshma & Sakshi follows Gayathri:
Reshma, who left bigg boss 3 house only a few days back, expressed the same feeling of Gayathri and also asked everyone to pray for Kavin and his family. Sakshi, who seemed to be against Kavin, also requested her followers, not to troll Kavin.
Fans and public support wholeheartedly for bigg boss Kavin:
Though some channels and social media report negatively, it is the fans and public that negate all the negative publicity of them. They made WeStandForKavin and WeStandWithKavin hashtags trending yesterday when the negative news of Kavin started coming in the media. The Tamil people affection of Kavin has made these hashtags to trend at the national level. But, still, the negative publicity will affect Kavin's family as Kavin is not with them.
Everyone should have a responsibility of not exploiting others' weaknesses. Just for TRP ratings and media popularity, degrading other people and their family's drawbacks in public domain are not correct and may lead to irreparable losses.