Bigg Boss Tamil Season 3: Does Kavin play diplomatic?
Anusha Sathish (Author)
Published Date :

Jul 19, 2019 10:55 IST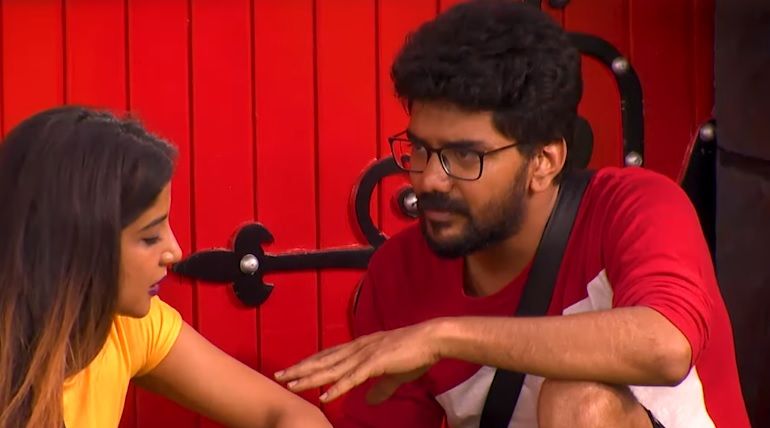 Does Kavin play diplomatic?
Bigg Boss Tamil season 3 hosted by Ulaganayagan Kamal has exceeded the viewership over Bigg Boss season 1 and Bigg Boss season 2 as per the sources. The playboy in this season is Kavin, who was showing an inclination towards Sakshi for almost 15 days. He even said to her that she possesses almost all the qualities he expects from his life partner.
Even for the audience, it gave the vibes that Kavin is in love with Sakshi. Suddenly one day he called on Sakshi and told that he was developing possessiveness and that was not a good sign to pursue in the Big Boss house. Somewhat this should not be dragged and should limit this to the stage of friendship. He also put a comma stating that this could be considered after this season.
From the very next day, he started becoming close to Losliya. He chatted with her for hours together and flirted a lot which was obvious on screen. Sakshi was unable to bear this and indirectly showed her animosity towards the same but in vain. Kavin started moving closer and ate on one plate and gave her chocolates.
Incidentally, Sakshi gave her chocolate to Kavin. When Kavin was giving his chocolate to Losliya, Sakshi construed it wrongly that he gave the one which she gave him. Sakshi was not ready to give him time to explain his stand. But to be honest, even the onlookers got the same vibe as Sakshi, and Kavin wanted to pursue both the cases diplomatically.
What Will Happen Next?
Yesterday Kavin went to break the cold ceiling between him and Sakshi. But Sakshi was clear in her thoughts stating "Never tag our relationship as a friend because we have crossed the friendship limits in talking. As a girl, I feel jealous when you talk with Losliya."
Kavin went later and explained everything to Losliya for which she stated, "Though I am hurt, I understand Sakshi and let us limit our terms with general talks. You give importance to her."
Meanwhile, Sakshi saw them speaking at night till 1 AM and was telling Sherin about the same. What will happen next?? Today's episode will have the answers.