Bigg Boss Tamil season 3 title winner - Losliya tops the poll; Will Mugen create new history?
Anusha Sathish (Author)
Published Date :

Oct 04, 2019 15:40 IST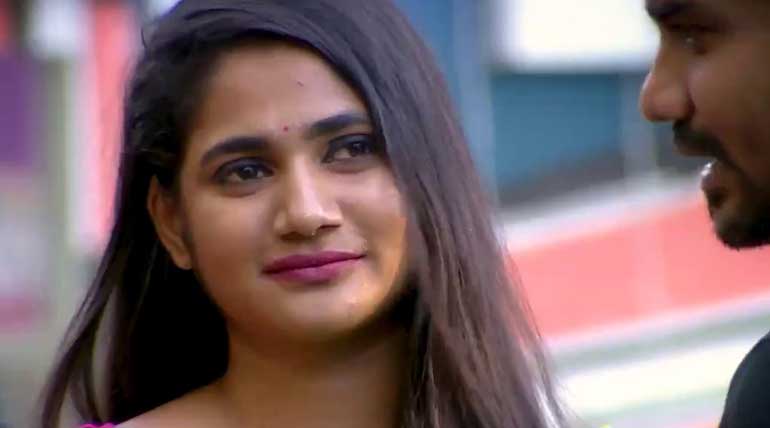 Bigg Boss season 3 title winner - Losliya tops the poll; Will Mugen create new history? Bigg Boss title 3 winner will be disclosed in the other 48 hours. Last week it was really boring to watch the reality show. The show is replete with advertisements between, but now the show has become the advertisement platform.
Displacing everybody from the show, the final four in the list are Mugen, Losliya, Sandy and Sherin. Out of four, Losliya stands top in the polling but looks like Mugen may create a new history in Bigg Boss. If organizers and audience feel that the title should be awarded to one who hails from Tamil Nadu, then Sandy gets voted unanimously. Janani, the Bigg Boss 2 contestant, told Mugen to create history as finale ticket winner to bag the title. Snehan and Janani failed to achieve the same.
Bigg Boss 3 in order to maintain its TRP, brings all the contestants back home. In today's promo, Tharshan and Kavin are featured entering the home. Losliya was caught close-up once when she was looking Kavin with deep-seated emotions. Like "Shilpa Shetty" bagged the bigg brother award, Will Losliya bag "Bigg Boss Season 3" award? Or will Sherin be given to neutralize all our perceptions and views? The spectators' minds are replete with umpteen horrendous questions.
Tharshan and Kavin appear immediately on the show. It is because the viewership has gone down and to increase the same? First time in the Bigg Boss history, all contestants except for Madhumitha are brought in back. Vanitha's controversies already was fuming from yesterday. Now with Kavin and Tharshan in place, the fume might ablaze.
So, all four gets equal chances for clinging the title. Today's episode might be the reminisce of the past days where everyone was in the house. Whatever the whole week was boring, let's expect some interesting things today.