Bigg Boss Tamil 2021: Bigg Boss 5 Tamil House, Logo And Launch Date
Vignesh Subbaian (Author)
Published Date :

Sep 27, 2021 10:10 IST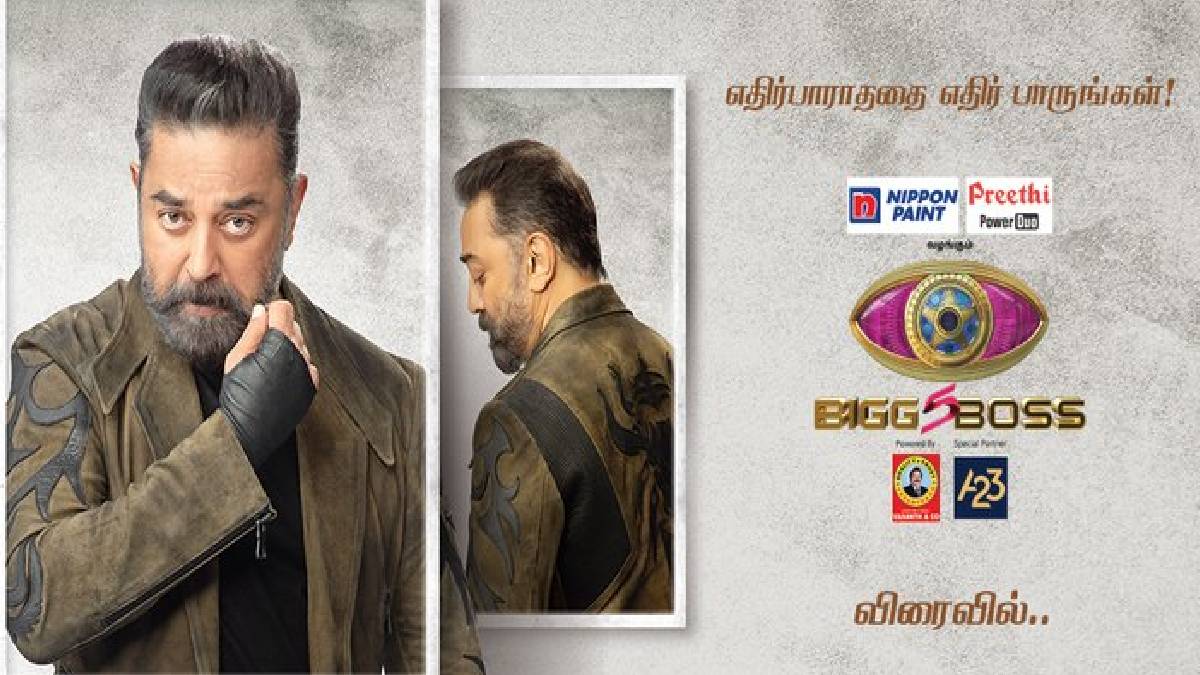 Bigg Boss Tamil is stepping into season 5 with a good reach on the previous seasons. From Bigg Boss season 1 to Season 4, the episodes went interesting with many clashes, love, misunderstandings and arguments. The interesting facts pop when there come the talks after the completion of tasks. Time just moves swiftly when the show begins.
Bigg Boss Season 5 Tamil is on the list of the most waiting reality show to be watched. The contestant lists are almost ready, and Vijay Tv is very cautious in picking up the contestants this year. Many interesting names of the celebrities are in the air, which makes the fans get curious to watch the Bigg Boss Tamil show.
Soon after the launch and release of the Bigg Boss 5 Tamil logo, the updates were poping after the other. As of now, three Bigg Boss Tamil 5 Promos have come out. The fourth promo of the Big Boss show has been released. The promos are super cool with good and humorous content. Kamal Hasan comes in different costumes and looks which is so admirable to look.
Most of the Bigg Boss fans are curious to know the details of the Bigg Boss Tamil home. The fake photo of the Bigg Boss house set is shared on social media, but the Bigg Boss team shares no official photos. It is said that The Bigg Boss house is almost completed in EVP film city, which is exterior from Chennai.
Bigg Boss 5 Tamil will start on October 3, and the contestant's lists are getting prepared. The most expected contestants are Milla, Namitha Marimuthu, Priya Raman, Imman Annachi, Niroop Nandhakumar, Abhishek Rajan, Pavani Reddy, Gopinath Ravi, Santhosh Prathap and Priyanka Deshpande.
The tweets on Bigg Boss 5 Tamil is increasing every day as the days are nearing. Fans are curious about three things- one is on the contestant lists, two is to know the setting of Bigg Boss 5 home, and three is on the task given to the contestants. Let us wait for a few more days to see the contestants' entry and the fun that is yet to start in the Bigg Boss House.