Bigg Boss Season 5 Tamil: Young Bigg Boss 5 Tamil Contestant List
Thangaraja Palaniappan (Author)
Published Date :

Sep 01, 2021 16:34 IST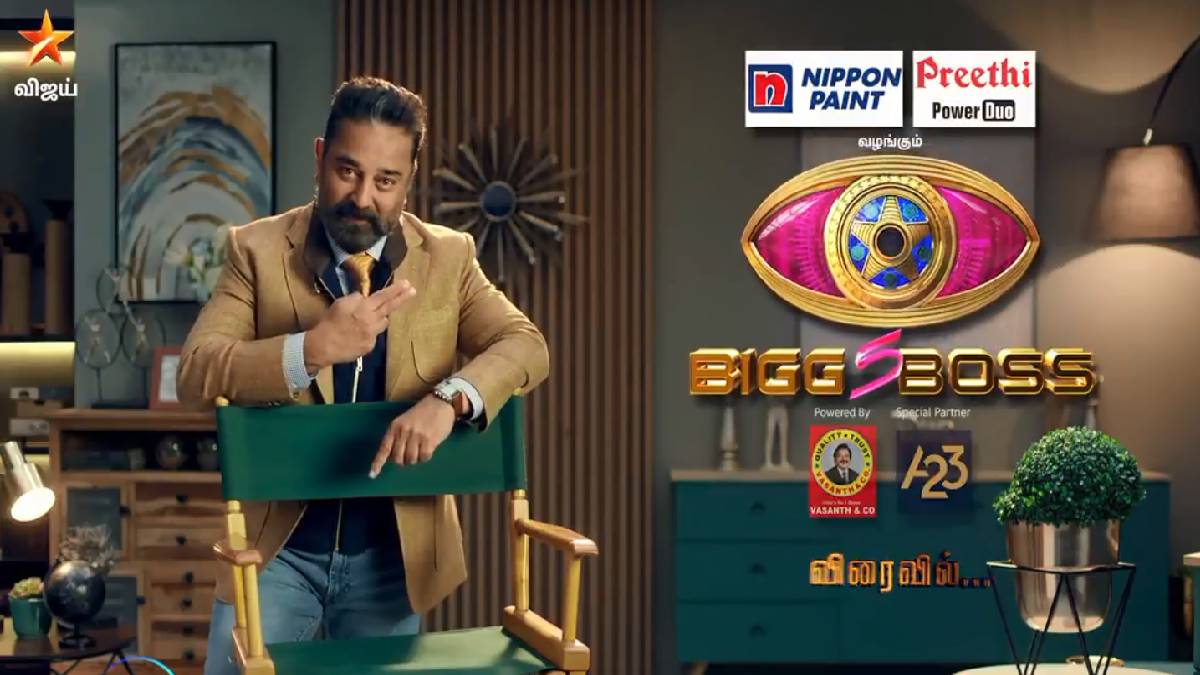 The anticipation keeps increasing to the contestants and the further updates on Bigg Boss season 5 Tamil. Bigg Boss season 5 Tamil eye was revealed with a short video yesterday.
Actor Kamal Haasan is hosting the Bigg Boss show from its first season, and he continuous to host season 5 as well. In the short video released yesterday, actor Kamal Haasan was looking super smart with a formal dressing. A separate fame rows for actor Kamal when it comes to Bigg Boss.
The way he comments on the contestants by conveying the exactness is always excellent. Moreover, the way he uses the Tamil language is admirable, not only in Bigg Boss but also apart from the industry.
All the four seasons of the Bigg Boss Tamil received a good response among the fans, and especially the Bugg Boss Season 3 still holds many youngsters hearts. It is not one or two to mention the journey of season 3. It was a season of friendship, love, misunderstandings, clashes, and a mixture of all emotions. The housemates named Bigg Boss "Gurunadha, Thalaliva", where the season goes more interesting after the naming. Each contestant had interesting memories inside the house.
Kavin impressed many BB fans by the way he was at the Bigg Boss house. The relationship between Losliya and Kavin is one of the unfordable moments in Season 3. Sandy master and Mugen Rao entertained the housemates with their talents. The song of Mugen, "sathiyama naan solluren di", was going viral on social media at that time.
When it comes to Sandy Master, his way of anything he does was admirable. When it comes to the best part, the dubbing voice given by Sandy to Vanitha Vijay Kumar and his reaction when Madhumitha saved was at its peak. Even Mugan Rao said that Sandy was the reason behind creating so many memories inside the house.
It has been reported that the Big Boss Season 5 show will be started in September. This season is also hosted by actor Kamal Haasan. Actor Kamal Haasan hosted all four seasons of Bigg Boss. The official announcement on the contestant list is not yet announced. Let us wait to know the contestant lists and the further updates on Bigg Boss Season 5 Tamil.
On the other hand, information about the contestants participating in the Big Boss Season 5 show has been circulating on social media. The interesting names that are rumoured about the contestants are GP Muthu, Ramya Krishnan, 'Myna' Nandini, Vadivukkarasi, Ramesh Kanna, actress Shakeela's daughter Milla, Lakshmi Ramakrishnan, CWC Kani, Chinna Thambi Serial actress Pavani, dancer Sunita, and newsreader Knamani.