Bigg Boss Tamil 3 Day 27 1st Promo: Kamal with Chocolate
Vijayan Sankar (Author)
Published Date :

Jul 20, 2019 16:09 IST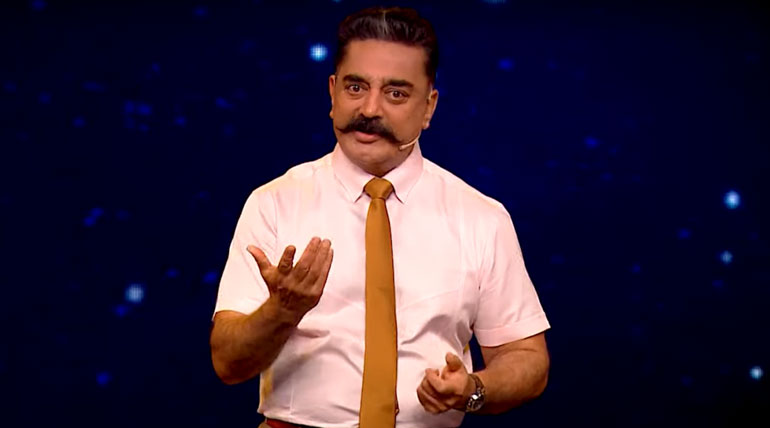 Chocolate and feelings take the centre stage of Bigg Boss Tamil 3 with Kamal as per promo 1 of day 27 in bb3
Kamal looking like a professor or a teacher comes to the stage with new energy and a bar of chocolate. Talking differently every time and changing teams are the norm of the Bigg Boss Tamil 3 house.
It is the opinion of Kamal but says it is not done in the Bigg Boss Tamil house for any high position but only for feelings. But the best part of the promo is Kamal saying "Whenever you think it is sweet" and shows chocolate.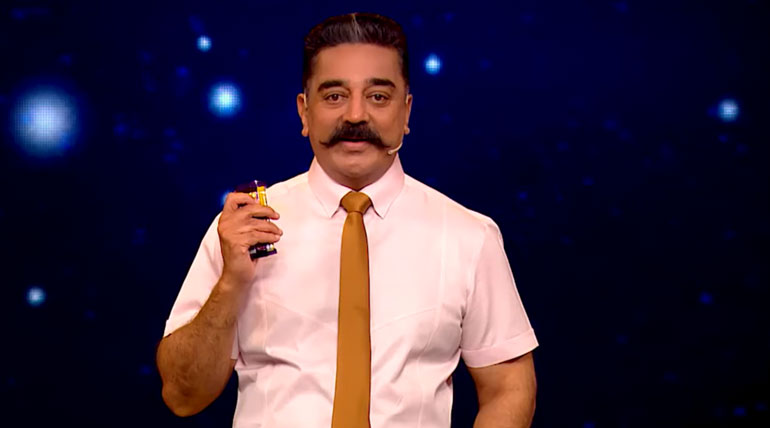 Image Credit - Vijay Tv Hotstar
Will Kamal find a solution to the feelings of the girls and that of Kavin in Bigg Boss Tamil House?
The Kavin issue is going to be the heart of today's Bigg Boss Tamil 3 as it is confirmed by the first promo released for day 27. Kamal raising a hand high with a dairy milk chocolate and his words only confirm it.
After Vanitha's exit last week it was Kavin, and his love flirting in the first three days and then started his apologies and crying for the next two days of the week. Since it was the highlight of the show for last week, it is natural for Kamal to bring up the issue today night with the contestants in the Bigg Boss 3 Tamil house.
What could Kamal do to maintain the tempo of the Bigg Boss 3 house?
There is sure going to be an inquiry of Kavin by Kamal. Since he has requested him to let him out of the house yesterday, it is imminent to face Kamal's questions by Kavin.
But what will it bring to the show is important for the audience. Will, the hurting of the girls' feelings, condemned or a right way is given to Kavin with a solution to the issue.
It is anybody's guess and Kamal being a veteran in both love and acting, is sure to find an answer to the problem in Bigg Boss 3 house. It will also help in maintaining the tempo of the Bigg Boss 3 and its TRP rankings.
Today audience could not only find the one contestant out of five being saved by votes. Also, they can get a clue about who is going to be evicted tomorrow. Additionally, the captain of next week will also be chosen today.
Hence today is a day not to miss BB3 but to enjoy the mastery skills of Kamal used to unfold the love mystery of Kavin at 9:30 PM in Vijay TV and Hotstar.