Bigg Boss Tamil 3: How Kavins Content went wrong? Reason Explained
Vijayan Sankar (Author)
Published Date :

Jul 20, 2019 11:25 IST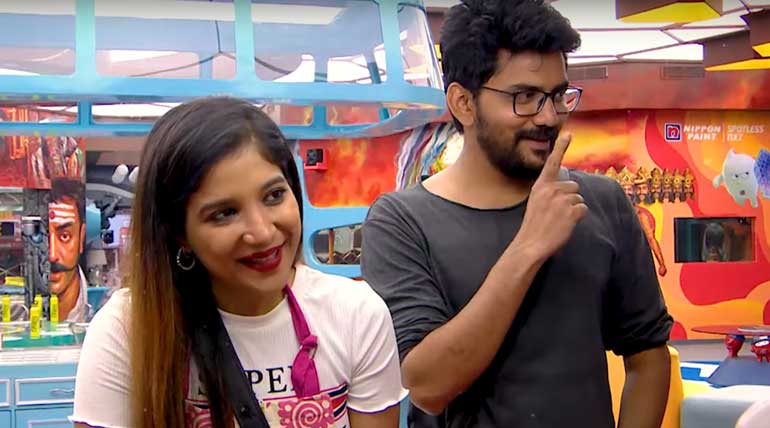 How Kavin's Content went wrong in Bigg Boss Tamil 3 House?
Kavin for the past 25 days was having a romantic time in Bigg Boss Tamil 3 House. His content of loving three girls was new and helped the surging TRP ranking.
Not only the contestants but also audiences were looking at him surprisingly as he moved from one girl to another. Even Kamal for the past two weeks did not much refrain Kavin from the content.
But it has backfired on him and sent to the level of him wanting to go away from the Bigg Boss Tamil 3 House yesterday.
Kavin content went wrong by chocolate:
What will Kavin say the reason for him to come out of the Bigg Boss Tamil 3 House if he is allowed to go home? The answer could be a chocolate or his content going wrong.
Life or game, girls are sensitive and possessive. It is true all over the world. Hence Kavin's content was spoiled by that treacherous chocolate and what is going to bring it back no one knows except the Bigg Boss.
We have to wait and see what Bigg Boss is going to do to bring back the romance of Bigg Boss Tamil 3 which the people enjoyed happily.
Bigg Boss Tamil Season 3 is more romantic than its previous two seasons:
The highlight of the Bigg Boss Tamil 3 for the past 25 days was its romantic scenes, Vanitha's functions, and intelligent tasks. The first highlight of romantic scenes is more in Bigg Boss Tamil 3 than any other seasons before.
It was because of the Bigg Boss selecting three young hulks into the show. Also, there were six young girls out which five were unmarried. It gave way for all the romantic happenings as the big boss expected.
"Who's with who" gossips that people do from ages was triggered among the audience to increase the TRP.
Mugen - Abirami and Tharshan - Sherin are the other two romantic duos who could increase the TRP for the next weeks:
It was well done by Kavin rather than the other two male contestants. Even Mugen also keeps Abriaami in tender hooks, and she is ready to cry always.
Kavin did it first to Abiraami who moved on to Mugen. Then he was flirting too much with Sakshi. Then seeing the popularity of Losliya, he started doing it more with her. Sherin was like in and out.
But she now seems to be eyeing Tharshan, and many scenes are generating with the two. And Losiya being considered as sister to Tharshan is also dragged into the love flirt to make her angry. Mugen and Tharshan play their games well within limits.