Bigg Boss 3 Tamil: Vettaiyan Kavin Under the Threat of Eviction
Vijayan Sankar (Author)
Published Date :

Aug 01, 2019 16:35 IST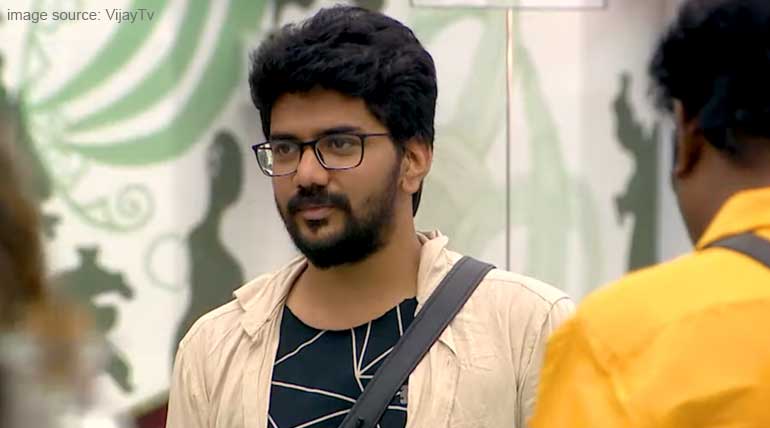 Vettaiyan changed Casanova of BB3 Kavin under the threat of eviction
Shiva and Vettaiyan of Vijay TV, Kavin is now the Casanova of BB3. A die-hard movie lover dropped the prestigious Loyola College studies after being selected by Vijay TV audition. Kavin, popularly known as Vettaiyan to Tamil people is now on the verge of being evicted from bigg boss 3.
A humble beginning in Tiruchy to Bigg Boss Tamil Season 3:
Kavin has got a sister and was born to Pradeep Raj and Mary. Kavin was an average student with a projector in his room to watch movies. On getting B.Sc Chemistry admission in Loyola College, Chennai he shifted to Chennai for studies. Luckily or unluckily he was selected for the Vijay TV audition for Kana Kalangal II, where he acted as Shiva.
Then came the bumper prize of Vettaiyan Character opposite Rakshita in the famous Saravanan Meentachi 2 serial in Vijay TV. Kavin became a household name in Tamil Nadu and liked by many for his looks and acting.
Kavin and Bigg Boss Tamil 3:
After Saravanan Meenatchi, he hosted Vijay awards, season 2 of Kings of Dance and many more. He was too busy acting in movies also that he rejected the offer of coming into Bigg Boss Tamil 2. But his movies were not that much successful as he expected. Hence he is now in the Bigg Boss Tamil 3.
Kavin's Bigg Boss Tamil 3 House role:
Undoubtedly Kavin is the Casanova and the TRP raiser for Bigg Boss Tamil House. After Vanitha the zoom was focused more on the love atrocities of Kavin. But, his Casanova image started from the second day in BB3 with Abirami, an actress who acts in the Thala's NerKonda Paarvai proposed her love to him. But to put the base for his Casanova role in BB3, he rejected her proposal amicably. The reason he stated to her was it is too early for that kind of relationship. But the game started for him in the Bigg Boss Tamil house immediately. He was seen flirting with almost four young girls all at one time in BB3 house. Though it is now reduced to two and with a lot of crying, it still is the TRP changer for Bigg Boss House.
Kavin's fate in Bigg Boss Tamil 3 house to be decided this weekend:
Being almost a Casanova for the past few weeks, he was at last reprimanded by the affected girls and Kamal. The aftermath of it is him getting five nominations from the contestants for eviction. The height of it is one among the five contestants for eviction this week from the big boss.
Kavin from the top has gone down due to his hurting the feelings of the girls. But yesterday the hurt seems to be not much effective among them.