Bigg Boss Tamil 3: Kavin Kurum Padam, This Promo Exposed it
Vijayan Sankar (Author)
Published Date :

Jul 20, 2019 17:03 IST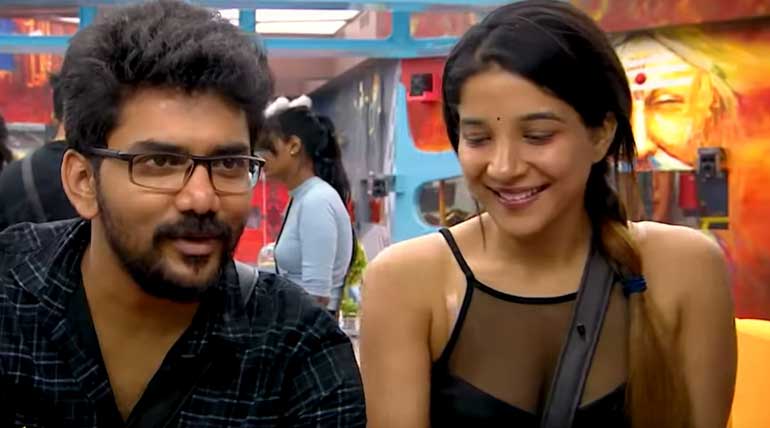 Bigg Boss Tamil 3: Kavin Kurum Padam Those Who missed knowing about Kavin should watch this Promo.
This Promo video clearly explains about Kavin who did all romantic drama to Sakshi who seems to be creating the problem or possessive with Kavin. In This Promo Video, it shows Kavin expressed to Sakshi "list of eligibility you already have to be my fiance". In the same episode, he flirts with many romantic promising words to Sakshi and she got disturbed. Now Kavin just apologies for his mistakes of playing with someone's feeling.
Bigg Boss 3 - 5th July 2019 | Promo 1
After 25 days of Bigg Boss Tamil 3, many audiences are wondering why no Kurum Padam shown by Kamal so far. In the last two seasons, it was the norm of Kamal whenever an issue balloons out it will be brought to control by showing Kurum Padam of the incidents happening concerned to the issue.
Many expect a Kurum Padam to be shown today by Kamal to put an end to the ongoing feelings tussle between some or all the contestants.
What is Kurum Padam in Bigg Boss Tamil show?
A Kurum Padam is a short video clip taken from one of the 60 advanced cameras. For a hot issue to be resolved and for a contestant to know his/her true face, it will be shown again to the contestant and the audience.
It will give a clear cut proof of what transpired in the issue and who says right will be known crystal clear from it. It was one of the reasons for the first season to be promoted with "Nowhere to run or no place to hide."
What will happen to Kavin if one of the promos which clearly show him of saying to Sakshi that she is in the wishlist of girls for him to marry?
It will bring a lot of shock to the already battered Kavin. It could shake his conscious and could lead to an increase in his agony. But also it could make him demoralized and unable to continue in the show.
Yesterday itself, he has realized his mistake of flirting with many girls with false promises. But when this clear cut proof is shown he will be shattered.
What will Kamal do today to put an amicable end to Kavin's issue?
Being a veteran actor and a highly intelligent person, Kamal may have his ways of finding a solution to Kavin's issue. He may handle it diplomatically with or without Kurum Padam and solve the issue.
Everyone has to wait till 9:30 PM today night to watch Kamal solving the Kavin issue in Vijay TV and Hotstar.