Bigg Boss Tamil 3: Kavin Wants to Leave Bigg Boss House - Feelings Broken
Anusha Sathish (Author)
Published Date :

Jul 20, 2019 07:58 IST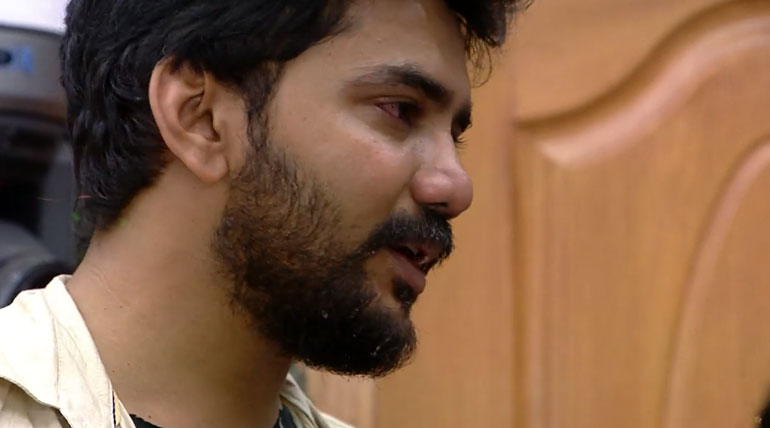 Kavins Broken Heart
Finally, one more " crying baby" joined hands with Mohan Vaidhya. Playing overtly smart will demean one to rags. Kavin's case has proved this. Did Kavin want to pursue both Losliya and Sakshi?
Is it possible to continue this show from the same house? But Kavin managed to run the show for three weeks. Finally, he had to call it a day. Today's episode showed how Kavin was being looked at
Sakshi burst her stress by wailing badly to Sherin. Sherin tried to console her. Meera's behaviour alongside Kavin's actions has taken a toll on her inner peace. But it is okay to let out one's emotions.
Kavin was unable to talk to Sakshi with others queuing up to console her. Hence he went alone during midnight to speak to her and gave her the boost required. Sakshi was very clear that it was not friendship.alone for which Kavin too nodded his head
Cheran advised Kavin to give a full stop to his over smart play. If things are not sorted out, Cheran said, "You will be viewed and shown as a playboy. Instead, gather everyone in the room and explain your stand clearly."
Sandy advised him not to gather everyone and apologize for only the two who were the victims. But Kavin went by Cheran's words and asked sorry to everyone. The response was not as he expected and got upset. But later he went inside the restroom and blew up with loud noise.
Everybody in the house showed their sympathy. Sakshi wanted to speak to him, but the same old music didn't interest her anymore. Losliya too was firm in her stand that playing with others feelings is the worst ever behaviour. Kavin spoke to Bigg Boss in-camera that he wanted to leave bidding adieu.
Kavin expressed her real feelings towards Sakshi to Losliya. But things are turning down, and he wanted to leave the house. Everyone's eye is on Cheran Viz why does he interfere? Is that advise right to proceed? A day more to unleash all Kavins mysteries. Will he continue or quit?