Bigg Boss Tamil 3: Always These Contestants Are In Elimination List
Anusha Sathish (Author)
Published Date :

Jul 19, 2019 20:01 IST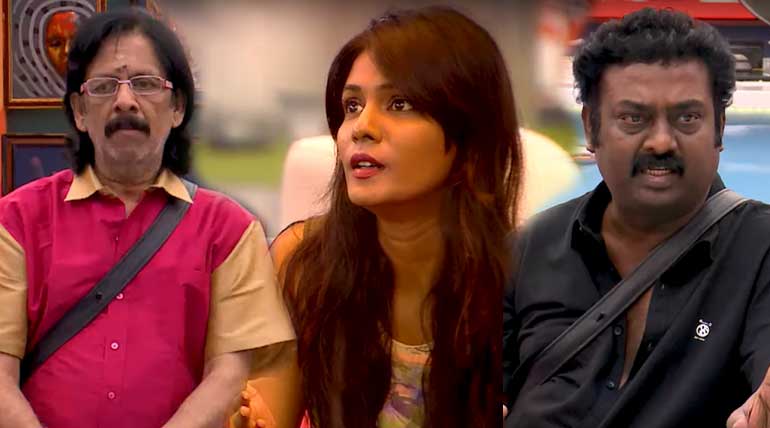 Big Boss Tamil elimination list: Mohan Vaidya, Saravanan and Meera always in Nomination
Bigg Boss Tamil 3 the third consecutive week Mohan, Meera and Saravanan are listed in the Nomination. Madhumitha who was once the topper in the list has accustomed and not even nominated by the housemates.
Bigg Boss Tamil Season 3 Caption is "expect the unexpected", it usually happens. Mohan Vaidya is revered for his age inside the Bigg Boss Tamil house. Saravanan and Sandy were the ones who see Mohan Vaidya as one of the contestants in the play and pull his legs. Though Mohan Vaidya seems to take it jovially true colours are reflecting at times.
Mohan Vaidya in Elimination List
Mohan Vaidya is one "crying baby" at home who always cries and expresses his grief. To his solace, Sakshi comes usually, and a scene will be created, and he finds time to hug and kiss her.
Not only with Sakshi, but Mohan Vaidya also exhibits this behaviour with all the girls inside the Bigg Boss Tamil House. Housemates more often kept him in the nomination list because of his inability to cope up with the trends inside. Even to Public, his activities look indecent.
Saravanan in Elimination List
Saravanan is a conservative man in the Bigg Boss Tamil House who wants to behave trendy. He misses his family thoroughly and expresses his concerns. With a certain kind of groupism in the house, this character looks eccentric, and Saravanan always hits the elimination list.
But to the onlookers, he seems to be practical, and votes are bagged supporting him. At times, Saravanan's and Mohan Vaidya's fights look kiddish.
Meera Mithun in Elimination List
Meera, the contestant of various colours, is always an odd person out of the Bigg Boss Tamil house. Sherin and team of 4 girls never supported her and others though appear and behave supportive. The Nomination showed their real intent towards her.
Not to blame anyone in the house, her behaviour is distinctive and looks ugly. Everybody's Nomination of two had Meera as one of the options. Nevertheless, it is time to wait for the votes to decide her stint in the house.