Bigg Boss Tamil 3: Cheran a Director of Excellence and Contestant of Grace
Vijayan Sankar (Author)
Published Date :

Jul 19, 2019 20:45 IST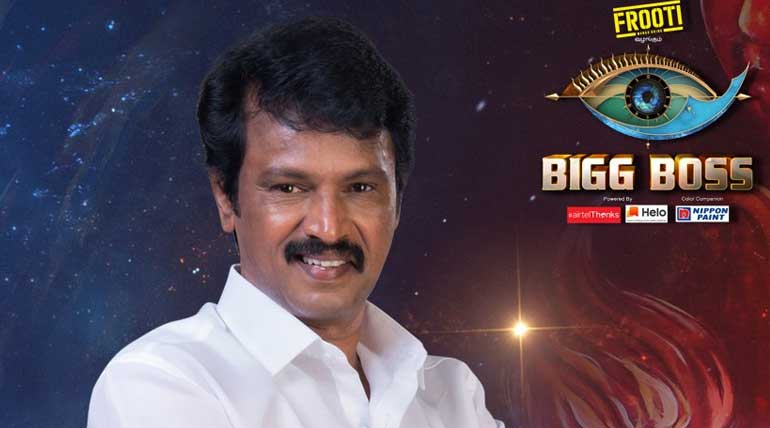 Film life of Cheran:
In 1997 when 'Bharathi Kannamma' hit the screens. It made many questioned who the director of the movie is. At that time it was path-breaking and a trendsetting movie.
The director who came from a low-income family down south, Cheran entered Tamil Cinema as Director. It was after a long struggle of being worked in various disciplines in the cine field and many odd jobs.
He went on to win three national awards and numerous state and other awards.
Cheran is a critic and commercial director for more than two decades:
Cheran's Bharathi Kannamma paved the way for many young directors to enter the Tamil field. It gave them the courage and hope that Tamil people are ready for good films.
In his entire career he has not taken one movie which anyone can feel shy to see with the family. All his movies were of class and with a message. Most of his movies were his personal experiences.
The one called Maya Kannadi was well acclaimed by critics and showed the reality of life. Also is Autograph is both critically acclaimed and blockbuster hit.
The fall of Cheran:
Cheran did not fail in his skills but his adamant nature to not bow down to the distributors during the release of his bilingual movie JK caused his fall. Unable to release it in theatres he went for the C2H "Cinema to Home" method.
It was to bring cinema to home. It was a big disaster and plunged Cheran into financial crisis. He also faced some personal problems with his daughter, which is all solved now. He is awaiting a movie to be released soon for the fighter to come back.
Family of Cheran:
Cheran is married to Selvarani and has got two wonderful girls called Nivedha Priyadarshini and Damini.
Cheran's big boss performance:
Before Bigg Boss Tamil 3, Cheran was a judge in the Kalaignar TV's Nalaya Iyakkunar along with Vetrimaran. Now his performance in Bigg Boss Tamil 3 is commendable.
Being three times, national award winner did not shy away from the opportunity. He did not have any such pride and mingled with young boys and girls without any prejudice.
He seems to be a father figure for many, including Losliya. He talks less, but when it is needed. He also consoles a lot of people. Initially, he found it difficult but now thorough with all the big boss tactics.
Jail term for Cheran:
For expressing his concern for the dead people out in the sun in the murder task, he was framed and put in jail. It seems to have hurt him much.
But understanding his situation bigg boss kept him in jail only for one night and early morning he was released. Even jailed for no wrong on his side, he kept on with the show in a matured manner.
Cheran Bigg Boss Tamil Status:
Cheran is one of the Tamil greats who have to be cherished and safeguarded for the future. But his situation has made him come and participate in Bigg Boss Tamil 3.
But here also he considers himself as one of the contestants. So far, no finger can be raised, but for some reason, he is being nominated for this week's eviction.
To vote and save the great director and a graceful contestant take your mobile phones now and call the number below and also cast your 10 votes and also in Hotstar for 50 votes.
Today is the last day for saving him and give a missed call 8367796802