Bigg Boss Tamil 5: Iykki Cried, Raju Tries To Control Thamarai Selvi
Vignesh Subbaian (Author)
Published Date :

Oct 30, 2021 05:30 IST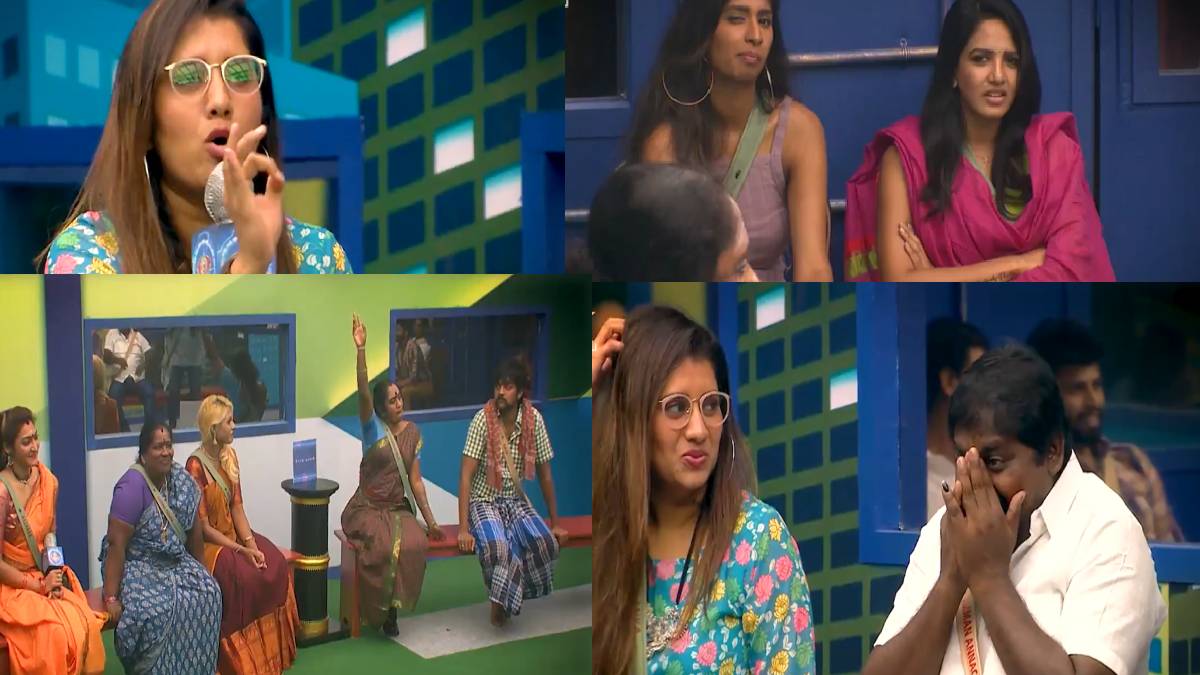 Bigg Boss Tamil 5 is getting interesting nowadays. In Episode 27, all the contestants participated well in the Village vs City task, and the task has ended.
The city vs Village task was interesting even in the absence of Abishek Raaja. The task moved with different lifestyles, including costumes and food. Raju, Abhinay, Chinna Ponnu, Iykki Berry, Thamarai Selvi, Mathumitha, Akshara speaks in favour of Village life, whereas Ciby, Pavni, Priyanka, Niroop, Annachi, Suruthi, Varun speaks in favour of city life.
There was a debate inside the Bigg Boss house where Isaivani was the judge as she held the Fire coin. Raju performed very well in the debate with valid points, but Thamarai Selvi spoiled the fun with her serious talks. Her fans are disappointed wither her recent behaviour and are in search of her innocence.
Raju tried to control her talk, but still, it was a failure because she spoke what she felt without bothering others feelings. Isaivani announced that the City team won the debate task, and Raju was awarded Rs. 1000 for his discipline throughout the task. After the task, Raju gave some good and proper advice to Thamarai Selvi, which was most needed for her.
Varun and Abinay were punished for not performing well in the task. Same like Pavni and Mathimitha, Big Boss announces that both Varun and Abinay will have to keep the fire burning in the Garden Area all night and make sure that the fire is not set off.
Isaivani felt relieved when Bigg Boss asked to select a person to watch Varun and Abinay. She selected Annachi, and he happily accepted it. Ciby and Raju were selected directly to participate in next week captaincy as they entertained well in this task.
Following this, Plank task on the bed was held in it Yellow team won with a good lead from Pavni Reddy. From the opposite team, Varun and Imman Annachi gave their full effort to take the task seriously. Chinna Ponnu was the judge for this game. In between this, Iykki Berry cried for her point that she argued yesterday in the debate. She knew that Priyanka had not forgotten that.
After this, a funny and entertaining activity was happening in the bathroom. Priyanka, Niroop and Mathumitha were playing with foam, and before that, Priyanka broke another bowl. By this, the Bigg Boss Tamil 5 Day 26 Episode 27 came to an end. It is very curious to know tomorrows Promo.