Bigg Boss Tamil 5 Episode 4 Day 3: One Episode Made Priyanka Trending
Vignesh Subbaian (Author)
Published Date :

Oct 07, 2021 09:49 IST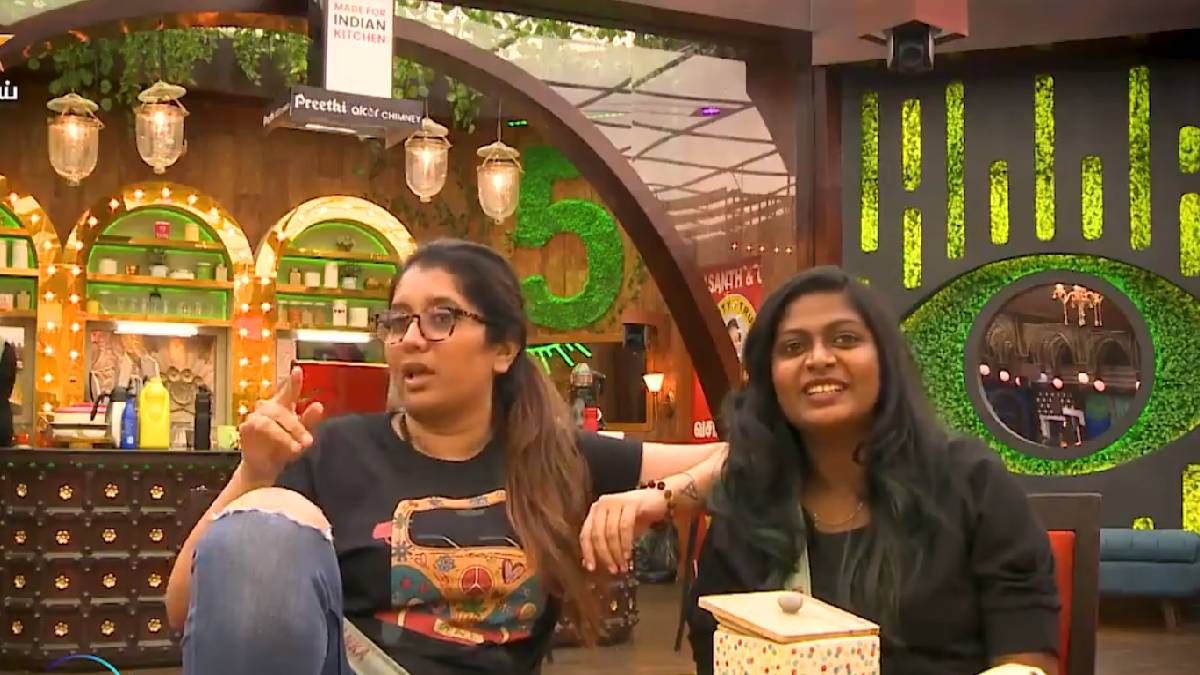 Priyanka Deshpande is an anchor who is well known after her appearance on Vijay Television. She has a huge fan base for her anchoring style and talkative character.
In this case, Vijay TV presenter Priyanka is one of the contestants of Big Boss 5. She started her atrocity on the first day itself. And in yesterday's episode, she not only does have a lot of fun talking to other contestants, but she also makes fun of Big Boss fans by talking in front of the camera. This gained attention among the viewers.
Also Read: Bigg Boss 5 Tamil Episode 3 Day 2 Highlights
She said to Bigg Boss, "We are four in members and have to cook for 20 people. How can we give this small vessel? So others should be angry with us and nominate us at the weekend. Is that your desire? Priyanka said before the camera that if you do not give another vessel, there is a bathroom bucket, and I will cook in it."
Priyanka stated as fun that, "It is already known after coming he show I will no longer be able to work in Vijay Tv. I just went to another audition before coming in. But I can't go to any other channel. They have signed a contract not to go to another TV for one year. You can not go to TV, but you can go to the youtube channel, " funnily she said.
And she also told her co-contestant not to be afraid to look at Big Boss. Priyanka is asking what he can do and can he come straight into the house. Thus Priyanka has been doing a lot of before the camera. Fans have been commenting on Twitter that it is good to see Priyanka doing this.