Bigg Boss Tamil 5 November 1 Highlights: Akshara, Varun Goes For Duo
Sophia Loren (Author)
Published Date :

Nov 02, 2021 11:49 IST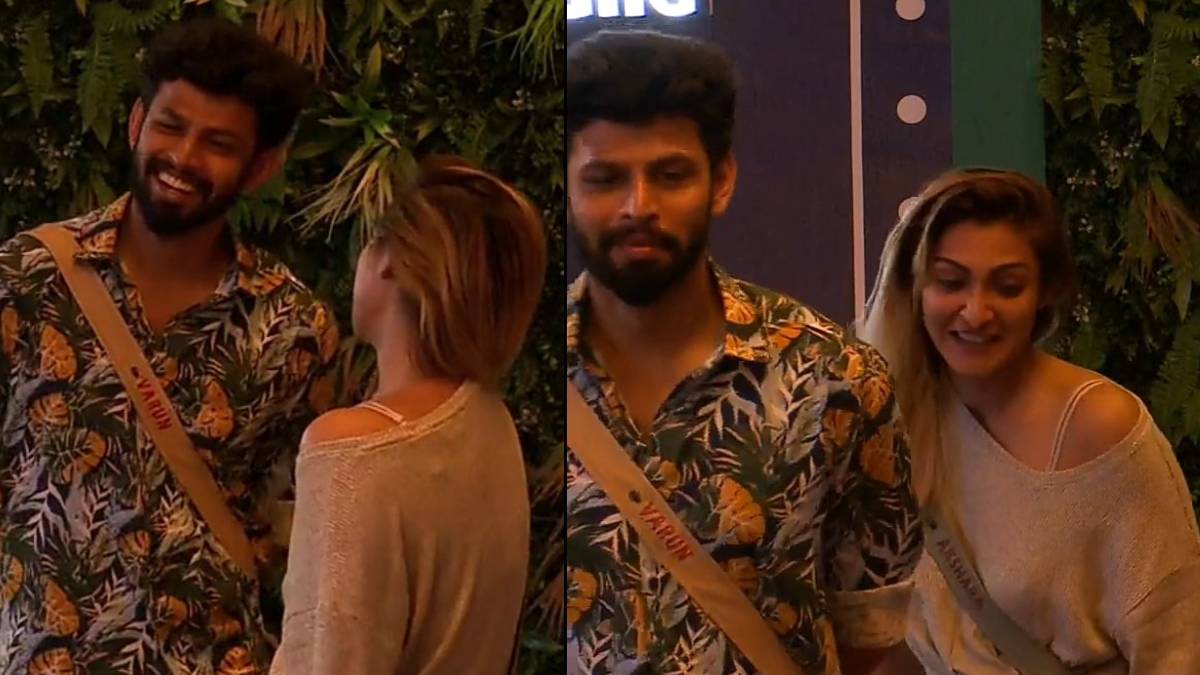 As it was Monday yesterday, the nomination took place inside the Bigg Boss house. The Diwali celebration has almost begun in Bigg Boss Tamil 5. It was expected that the nomination and the guess were right.
In this week's eviction, the Bigg Boss housemates were asked to select two names of Bigg Boss contestants they wished to save. The photo of each of the contestants is pasted on a large rocket launcher. Big Boss announces it could save two contestants in the house from eviction this week.
Imman Annachi had questioned about the nomination, and Big Boss repeats, "You can save any two people you want to keep from leaving the Bigg Boss house." Following this, Suruthi ignites the rocket by saying that she wants to save Thamarai Selvi because it seems very important to me, and this show will be beneficial for her.
Akshara also saves Thamarai and Iykki Berry. Madhumita, later, says she wants to save Priyanka by claiming that some people have misunderstood her. While there has been a problem between Thamarai and Sruthi throughout the last week, it has come as a surprise to everyone that Suruthi is thinking of saving Thamarai. Ciby, Isaivani, Akshara, Mathumita, Iykki, Suruthi, Niroop, Abhinay and Pavni have also been nominated for the Bigg Boss house this week.
Netizens created a soothing post for Suruthi, saying that "she stoled everyone's heart by saving Thamarai Selvi." All the contestants save their contestants whom they wish to save. In the ' City vs Village ' task, Raju and Ciby both excelled well and was selected directly for this week captaincy task.
There held the Captaincy task yesterday in which they both played football using the gym ball in a small muddy area. Ciby played very well and put more goals. Later it was declared that Ciby won the game. Then Bigg Boss announced to the coin holders that they could now use the coin if anyone wished to swap it for the captaincy position.
Varun then swapped his coin for captaincy, which slightly disappointed Ciby because he played well. Bigg Boss announces that Varun will be the leader and will be doing the Bathroom cleaning all alone until the Bigg Boss asks him to stop. Varun agreed to the task.
After some time, all the contestants were in the living area, and Varun allocated the teams. Bathroom cleaning can be done only by Varun and Mathumitha, Suruthi, Abinay, Raju, and Priyanka are in the cooking team. Akshara and Annachi go for vessel washing, whereas Iykki Berry, Thamarai Selvi, Ciby, Pavni and Niroop goes for Cleaning.
The clash and misunderstanding between Niroop and Akshara have almost come to an end. They both sat together and sorted out, but it seems like Akshara is still finding it hard to gel with people and gets hurt easily.
Varun and Akshara are planning well to take anybody's coin by this week. Many keywords are tricks discussed between them. Let us wait and see whether this weeks episode goes without boring.