Bigg Boss Tamil 5: Pavni Reddy Shares Her Husband Death In Episode 6
Sophia Loren (Author)
Published Date :

Oct 08, 2021 16:34 IST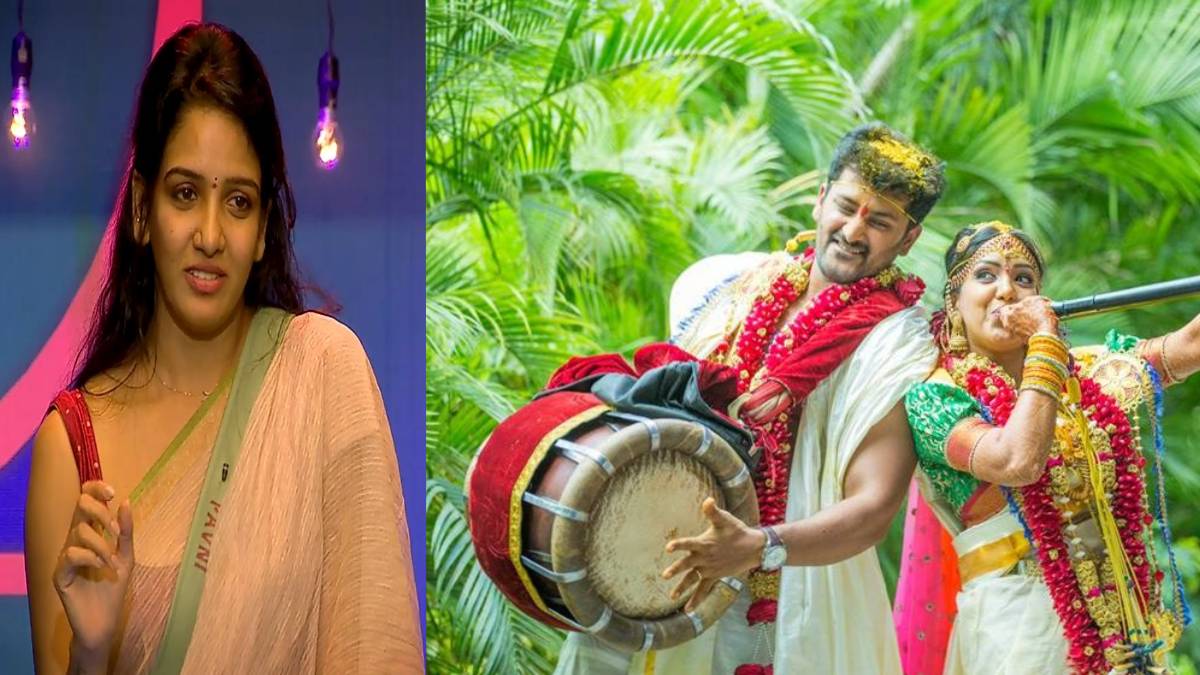 For the past three days on the Big Boss show, we have been seeing contestants tearfully recounting the tragedies and challenges they have faced in their personal lives. Only a few contestants' stories have been told, and the other is on the list.
Bigg Boss contestant Namitha Marimuthu life story was very painful to hear. Her journey was long, as her long pain. After she told her story, #namithamarimuthu went trending to Twitter. She made use of the Bigg boss platform well.
Also Read: Reason Behind The Death Of Pavni Reddy Husband Death
And in today's Bigg Boss episode, it is the turn for Pavini Reddy (biography) to tell her story to the Bigg Boss contestant also to the viewers. In the Bigg Boss Tamil 5 episode 1 itself, the Pavni army got started. Fan followers began to increase day by day to Pavni Reddy after her appearance in Bigg Boss Tamil 5.
There are many things to know about Pavni Reddy and her backstories. Pavni Reddy told the flat story of her life in the introduction video projected by Vijay Television. Few Pavni Reddy fans came to know about her husband suicide only after the video presentation. Pavni Reddy husband Pradeep Kumar committed suicide in Puppalaguda, Hyderabad, within few months of their marriage.
Pavni says that she had lots of dreams to live with Pradeep Kumar but because of her husband Pradeep suicide everything changed upside down. But still, Pradeep's family are supportive of Pavani Reddy. They both dated and got married with families acceptance.
Pavni Reddy and Abishek Raaja (biography) have been close for the past two days on the Bigg Boss Tamil show. Abishek Raaja said that Bhavani Reddy is still young. He said to the young viewers by seeing the camera that Pavni Reddy is a senior and so young boys not to propose to her. And later, he said that college students and even school students can propose to her and that she is so beautiful.
Following this, there were scenes of Pavni Reddy holding Abishek's forehead while he was lying on her lap. Seeing this, Imman Annachi told Pavani Reddy that Abishek Raaja would say something and would make you cry. After watching these scenes, Pavni male fans were so tensed.
Few viewers thought it might be a love journey similar to the early Bigg Boss Tamil seasons. In every Tamil Bigg Boss season, there will be a love story that will get broken at the end. In season 1, we had Oviya and Arav; in season 2, we had Yashika and Mahat Raghavendra, Kavin and Losliya in Season 3, Balaji and Shivani in Bigg Boss Season 4.