Bigg Boss Tamil Elimination Today, any clue in these Promos
Vijayan Sankar (Author)
Published Date :

Jul 14, 2019 20:26 IST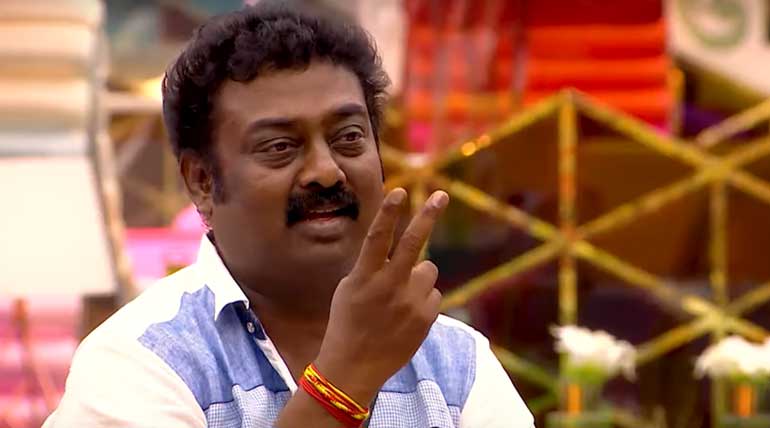 Bigg Boss Tamil Jangri Madhumitha saved once again by Tamil people
The three promos only increase the hype for today's all-important second eviction day 21st of Bigg Boss Tamil Elimination. The highlight of the second promo is that it confirms that Tamil people have saved Madhumitha for the second consecutive week.
She did not shout in joy this time, but it was Sandy who imitated her and started screaming and jumping like her. Even Kamal was amazed at the reaction, and everyone enjoyed it.
Complaining continues by contestants is evident from promo 1:
The first promo confirms the complaining of the contestants against one another to Kamal. Mira and Tharshan seem to complain to him about the abnormal exaggeration of their love flirting.
To that, Kamal says Kavin is the right person to answer. To this, an astonished Kavin told that he is not able to mend his issues. Also, he says that he has already gone to jail and doesn't want to be part of anyone's love affair.
The third promo brings out the family secrets of Saravanan:
After the second promo confirming Madhu's stay in Bigg Boss 3, it was the third promo which shows everyone searching for the card. Saravanan was lucky enough to take the card and read the person to be retained in the show.
He happily announces Madhumitha name only to be rebuked that it's only confirmed for staying in the Bigg Boss Tamil house. The unlucky Saravanan seems to go to a happy mood where he says that he has left his two wives together and come to BB3.
To this, the veteran actor immediately jokes that he is then not worried about his children. It brings ripples of laughter from the audience and the contestants.
The promos have narrowed the eviction list to only three contestants. It is to make today's evening with BB3 an exciting one. Who among Vanitha, Saravanan, and Meera is to be evicted is going to be the highlight of today's BB3 show.
Do not miss the fun and action today at 9:30 of Bigg Boss Tamil on Vijay Television and Hotstar to have a fantastic evening with family and friends.