Bigg Boss Tamil Elimination Today Will be Abhirami Venkatachalam
Vijayan Sankar (Author)
Published Date :

Aug 18, 2019 12:15 IST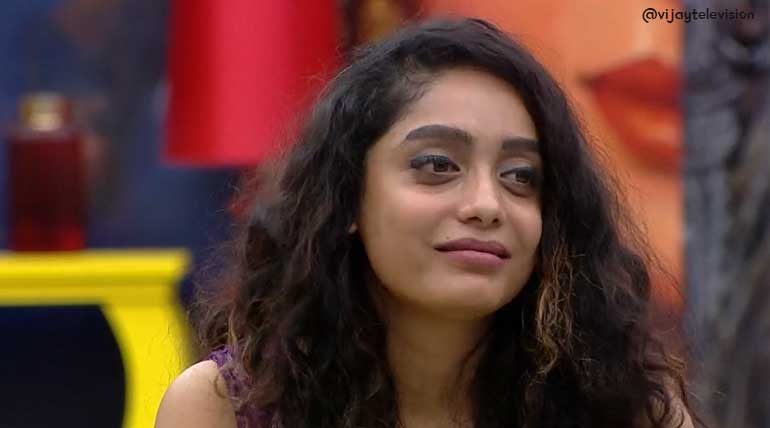 Abhirami Venkatachalam to be evicted today is the big question of Bigg Boss 3 Tamil today
Yesterday Kamal after the Madhumitha issue was talking more about Abhirami Venkatachalam. It is an indication for her Bigg Boss Tamil Elimination Today. He also wanted her to be like the rap singer as she sang a rap song yesterday. Cheran also acknowledges it, and all of it is surely a sign for Abirami to be in the limelight of today's Bigg Boss 3 Tamil show.
Abhirami Venkatachalam - the crying baby:
For all the 54 days of the Bigg Boss 3 Tamil show, there could be a few days when Abhirami Venkatachalam did not cry in Bigg Boss house. Even after many people advising her not to cry, she continues to do it. Even Kamal got tired of her crying and stopped encouraging her. Tamil people started using the word "don't cry like Abiraami" all over the world. It is not the image she as a young model and actress should portray for herself to the Tamil world.
Abhirami Venkatachalam - lover affairs:
On the second day of Bigg Boss 3 Tamil Abirami proposed to Kavin. It made not Abhirami Venkatachalam popular, but on the contrary, Kavin became the Casanova of the Bigg Boss house. Again voluntarily she proposed to Mugen, and after Vanitha's reentry now she started to fight with him also. It could be the deciding factor for today's eviction. Also, her request to the big boss to send her home last week may be an additional reason for her eviction.
A budding actress in Tamil cinema and young model, though a crying baby survived in the house for more than 50 days. She could with little restrain of her emotions be in the chance of winning also. But her continued showing of emotions and unnecessary acts to gain prominence in the show could be against her favour today.