Bigg Boss Tamil Season 3: Fathima Babu Elimination Day Review
Vijayan Sankar (Author)
Published Date :

Jul 08, 2019 10:37 IST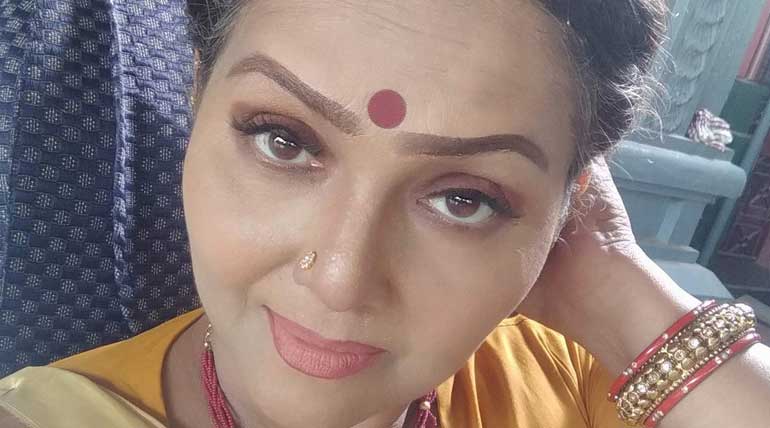 Bigg Boss Contestant Fathima Babu leaves the Big Boss house with grace and dignity
Kamal makes a grand entry in front of the audience on day 14 of Big Boss 3. Age is not a bar for this veteran actor, and he precisely looks like a big boss. The aura with which he says about someone being saved by him from eviction made everyone happy. He wanted to watch the happenings of Day 14 to know about it.
The 14th day started with a big crack in the Vanitha team. Jangri Madhu was back to her confident Tamil girl posture. She professionally consoled the sobbing Abirami. She stopped her from wanting to go out of the Big Boss house.
Big Boss sets the hype for the eviction today:
Kamal connected to an outward call from Krithika to Kavin. She straight away asked who he truly loves in the Big Boss house. To that Kavin somehow answered of bringing in his relationship with his cousins and that is the way he has a relationship with Big Boss contestants. Also, he was the next person to be out of the elimination and saved by Kamal Hassan.
Out of the 5 and four more to be saved by a unique match:
A half portion of a medal of Big Boss eye distributed to four out of the five contestants. They were asked to match the half-eye with others. Saravanan's eye matched with Mira's, and then it was Cheran and Sakshi to have matched their eyes and out of eviction.
That left the mother of all in the Bigg Boss Tamil Season 3 to be out of the Big Boss 3 show. Mohan was seen sobbing uncontrollably, and Vanitha says the public opinion is right but was cut short by her teammates. Fathima was philosophical by saying to Mohan not to cry, and everyone has to leave one day.
Fathima and Kamal:
Fathima said to Kamal that her family would be happy of her eviction. Her family of two sons, husband, and daughter in law were up on stage. Her sons said they were pleased to see their mother being the mother of many in the Big Boss 3. When asked about her comments on the contestants of the Bigg Boss house, she accused Vanitha for the confusion.
She said Losliya, Mathu, and others were their original self in BB3. Reshma seems to be submissive to others. Cheran, Saravanan, and Tharsan stay away safely. She confirms that Sandy is the entertainer of Bigg Boss Tamil 3.
Fathima empowered to select three nominees for next week captain:
Fathima being the evicted contestant was given the power to choose three nominees for captain for next week of BB3. She selected Abirami, Tharshan, and Sandy. She explained the reasons for it and Kamal in response said he might call her for ideas in future.
Fathima with fantastic advice to the remaining contestants of being the self is essential and left the show. What Fathima's departure shows is, the voting of the people is crucial for contestants to survive in the Bigg Boss 3 Tamil house.
Hence it is time for everyone to brace themselves for today afternoon when the next elimination list to be announced by big Boss. Refer our previous two articles for voting by missed call and Hotstar app and start voting to save your contestants before it is too late.