Bigg Boss Tamil: Abirami I LOVE YOU to Mugen
Vijayan Sankar (Author)
Published Date :

Jul 15, 2019 17:28 IST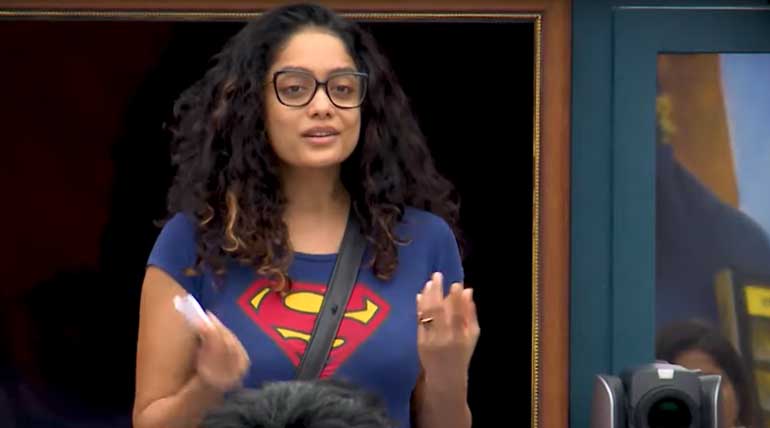 Fear of eviction this week grips the contestants as per the three promos of the 22nd day of Bigg Boss Tamil
The Bigg Boss Tamil house is going to miss Vanitha today. How the contestants are going to take into the fact that there is no more Vanitha in the house is fascinating to watch today. But the three promos did not give any such feeling from the contestants. They seem to continue with their gossips and backstabbing, complaining against each other and many unabated on the 22nd day of bigg boss 3.
Cheran seems to have started gossiping in the first promo:
The first promo shows a different Cheran who engages with Sherin to the gossip of Meera. He says that she is afraid of being evicted next week and is saying things which are not real.
Cheran further adds that if she is talking like this how she can live in this world. To that, Sherin asks how the talk could go up to marriage. Even Tharshan seem to accept the contention of Sherin.
Nominations of the contestants for eviction hot up the afternoon of the 22nd day of BB3:
The second promo is about the contestants nominating their choice of the eviction contestant. Losliya is naming Meera, Saravanan names Mohan, Mohan names Saravanan, Meera nominates Tharshan, Tharshan nominates Meera, Sakshi names Abirami, and it goes on for an entertaining evening for today evening.
The third promo is all about the love flirting of Mugen and Abirami:
The last promo is the love flirting of Abirami and Mugen with both praising each other during a given task. It ends with a shying Mugen on screen. All this and the nomination of the big boss for eviction this week will bring in new surprises and shock not only contestants but also to the audience as well.
With Abirami out of the eviction list for the week, it is a big question among the big boss fans of who all will be on the list. Since there is no Vanitha for bringing out the real identity of contestants, it is going to be anyone's choice. Also, the tagline of BB3 of expecting the unexpected may come into play today with the list of nominees for the eviction list.
But all have to wait till 9:30 PM today to know who all are on the eviction list for this week. Also, there are many eager expectations of who could be the new Vanitha of BB3. To find out both watch the BB3 at 9:30 on Vijay TV and Hotstar.