Bigg Boss Tamil House Promos Highlights More about Meera Today
Vijayan Sankar (Author)
Published Date :

Jul 16, 2019 17:09 IST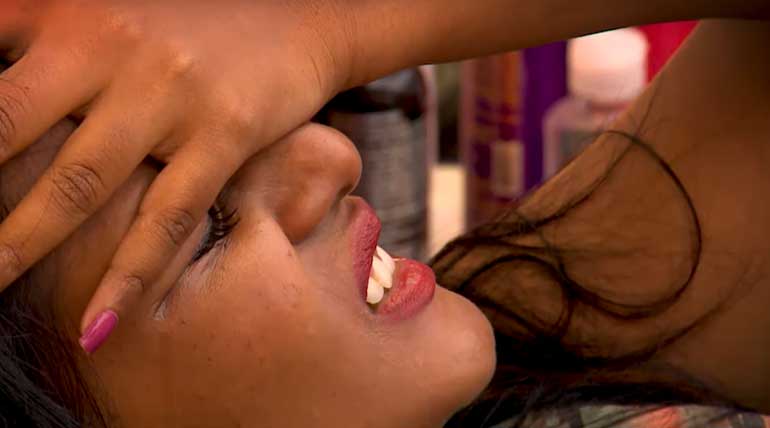 Meera the target of the promos by all the contestants on day 23 of Bigg Boss Tamil 3
Will Meera be the Madhumathi of the first week of Bigg Boss Tamil 3 is to be seen only during the weekend? The promos only establish the fact that it is Meera who is being targeted by all the contestants.
She seems even to cry alone due to the continuous attack on her by the others. As Sakshi said, the audience is also now confused whether she is not normal or acting like one.
Tick Tick game of the first promo seems to bring some fun in today's Bigg Boss Tamil show:
Cheran announced the game Tik Tok where two contestants are sent into the game room to collect as many things specified by the bigg boss from there before the time ticks tick tick of one minute.
Kavin and Meera enter the game room and seen picking the things. After the buzzer, it shows a complaining Kavin that if sent separately, he would have done the job better. To that, Meera says why is that everyone is targeting only her.
Mohan Vaidya is the other contestant to be on the frying pan this week:
The second promo starts with Mohan Vaidya requesting captain Sakshi to relieve him from the cleaning squad as the water is not suitable for his health.
Mohan Vaidya again complains that why is not anyone talking on the face and only on the back of others. To this Sakshi answers that no one in the big boss 3 house has the guts to speak on the face.
Meera crying in the third promo:
A meeting seems to happen in the third promo and that itself becomes the issue for Meera. On being told by Meera that the meeting was only arranged to set things right for Meera at her request, she says that it was not her idea. A shocked Shakshi asks her if she is not normal or acting like one. To this, Meera starts crying alone in her bed.
Altogether it is in the fight at its core in the bb 3 house on day 23. Meera seems to gain sympathy from the audience by being attacked continuously by the other contestants.
But will she become Madhu or Oviya has to be seen only at the weekend? Be ready for some male fights with Vaidya and female fights with Meera today evening at 9:30 PM in Vijay TV and Hotstar.