Bigg Boss Tamil: Sakshi Agarwal Making Team in the Space of Vanitha
Vijayan Sankar (Author)
Published Date :

Jul 17, 2019 19:18 IST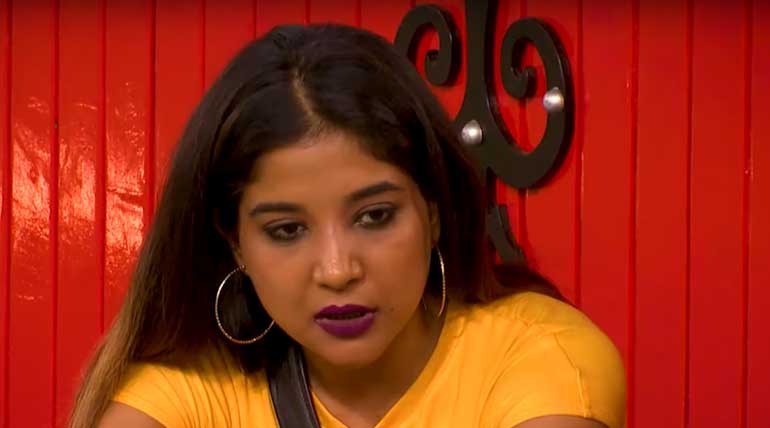 Will Sakshi succeed in her attempt to play spoilsport in Kavin-Losliya love succeed?
Romance and its fallout could be the core of day 24 of big boss 3, will be the highlight as evident from the three promos.
Kavin's mysterious relationship with both Sakshi and Losliya seems to be the target of the promos released today. How it is going to fan out is for all to wait and see till 9: 30 PM today.
Support of Cheran and cleaning team by all contestants:
The first promo established the faith of all the contestants on Cheran and the cleaning team. Meera seems to have taken the role of Gopi in a mock Neeya Naana.
She asked the question whether the cleaning team of Bigg Boss Tamil House did doing their job earnestly or faking of a good job. It shows her anger towards Cheran. But the overwhelming response from most of the contestants shut her up and also brought raked the issue of her sleeping in the bed all the time.
Sakshi wants Kavin to continue playing games while she will keep her game:
The question of whether Sakshi is now on the shoes of Vanitha is clear from her activities. Yesterday she made a big issue of small chocolate. Now Losliya and Kavin are not even talking.
Also, she trapped Meera yesterday with an all contestant meet to discuss a non-issue of Kavin's comedy comment on Meera. Now she is playing it well with Kavin as evident from promo 2 of day 24 of Bigg Boss House.
Losliya expresses her anguish in the third promo:
To a question of Meera for the Neeya Naana mock debate, Losliya expresses her anguish over the Kavin issue. She said that everyone should express to others on what relationship they have in between them.
If it is friendship has to be clearly said to them. It is in clear indication to Kavin who promptly got up to answer but was stopped by Shakshi and Meera. What happens next will be exciting to know.
What is the fate of the love between Kavin and Losliya, made the attempt of Sakshi to play spoilsport in it succeed, will Sakshi fit in the shoes of Vanitha, how will Meera cope up with the problematic situation?
All these questions have to wait till 9:30 today to be answered by the contestants in Vijay TV and Hotstar.