Bigg Boss Tamil Season 3 Contestant Sakshi Agarwal Being Genuine
Vijayan Sankar (Author)
Published Date :

Jul 24, 2019 16:02 IST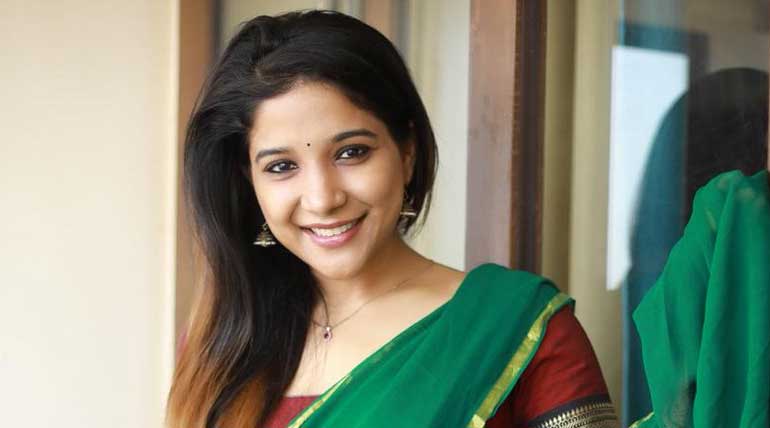 Sakshi being an over ambitions girl will achieve her goals in Bigg Boss Tamil 3 ?
Sakshi Agarwal confirms to Kamal during her introduction on 23rd June that she is from Chennai. It shows her love for Chennai where she finished her B.Tech winning gold medal in Anna University and she is in the completion stage of MBA course.
It is all not the entire Sakshi with more roles. An over-ambitious Sakshi said she wants to prove who she is to the six crore Tamil people by Bigg Boss Tamil Season 3.
Sakshi Agarwal in movies:
After finishing her engineering in flying colours, she went to Karnataka to act in her debut Kannada movie Software Ganda in 2014. After more modelling and cinema opportunities coming in Chennai, she relocated here.
Her part in Kaala received wide appreciation from critics. She has acted in many movies before Kaala, and the most prominent of them is Ajith's Viswasam.
Sakshi Agarwal Family Details:
Sakshi Agarwal is originally from born to Rajasthani Agarwal and Punjabi Sudha. She has a sister called Samishka Agarwal. Her marriage in 2011 is kept secret and not revealed much by her or in public. She is a very ambitious girl and wants to reach new heights in her life.
Sakshi Agarwal Activity in Bigg Boss Tamil 3:
Sakshi Agarwal made her aspirations in the Bigg Boss 3 crystal clear to Kamal during the intro. She said though she has acted in some movies, it is the big boss platform which could give her the needed recognition.
She also said she wants to prove to the Tamil people what she is worth. On winning also she was full of praise for herself of being selected for the Bigg Boss 3 among the six crores of Tamil people.
She seems to be more of a dominating career in Bigg Boss 3 Tamil house. After Vanitha, she seems to have filled in her shoes of having the attention of the house and also of the audiences towards her.
Sakshi Agarwal Feelings Towards Kavin:
The lover flirting of Kavin to Sakshi in the earlier weeks in Bigg Boss house has now taken an ugly turn. With the popularity or other reasons, Kavin slowly reduced his flirting with Sakshi and moved towards Losliya.
Sakshi seems to have been badly hurt by it. The last week's Kamal questioning of Sakshi only made Sakshi cry out of the grief of being neglected by Kavin.
Sakshi Caught Red Hand with the Kurumpadam:
The unending Sakshi - Meera dispute continued from the initial days had turned worst in her last week with the Kurumpadam. It precisely showed the much-awaited question of who wanted the all contestant meeting to discuss the Kavin mocking fun of Meera in the Tick Tick task.
Though Sakshi explained it could be her English, Kamal did not agree to it. It has resulted in her getting seven votes yesterday for this week's eviction by the contestants. Also, she nominated as one of the six nominees for this week's eviction by Kamal.
Will, the over-ambitious Sakshi, will be evicted or will she continue her destination with Bigg Boss Tamil 3 have to be seen this weekend.
Those who want the much talented, versatile actress and person Sakshi to be in the Bigg Boss Tamil Season 3 show?
It is time to vote for her through the mobile with ten votes and 50 votes from Hotstar daily till Friday night
Sakshi Agarwal Missed Call Number: 8367796810