Bigg Boss Tamil season 3 Horror Comedy Game
Vijayan Sankar (Author)
Published Date :

Jul 10, 2019 10:14 IST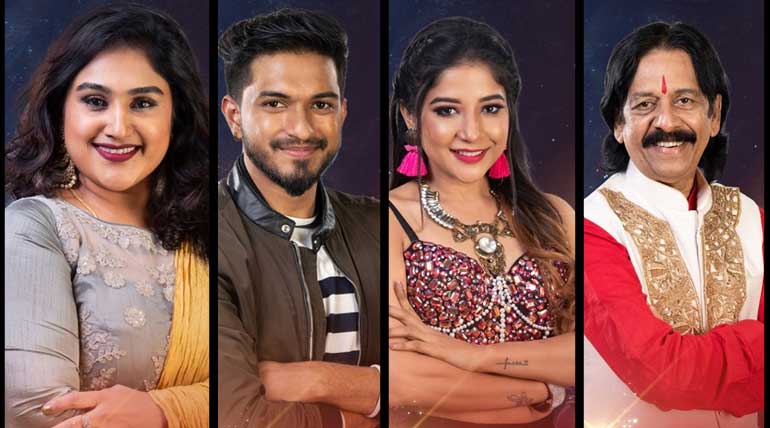 Day 16 of Bigg Boss 3 is bringing horror into the houses of all Tamil people
Sandy and others appreciate the overnight setup for a horror task by the big boss in the morning. Sakshi wants Vanitha team members to have faith in her intuitions for surviving in the Bigg Boss 3 Tamil house. Then it was the full-fledged talk of Kavin to Losliya and gaining her friendship back.
It was only on a condition by Losliya that she will forgive his mistake if he does not see her for the full day. When Kavin asked what will be the result of it, she said she would let him know about it in the evening. Cheran interrupted both of them, and Losliya explained about the task of Kavin not to see her till evening.
The big boss assigned the horror task
All the contestants were asked to be ready to safeguard themselves except Vanitha and Mugen. It is because Vanitha is the murderer and Mugen is her partner. They both were asked by the big boss to keep it a secret.
The first task was to kill Sakshi Agarwal which is to make her wipe her makeup. Vanitha Vijaykumar speaks to the bigg boss by mobile phone and gets instructions.
Then she completes her task of making Sakshi put a horror makeup by removing her already put makeup. Vanitha informs the bigg boss she has completed her task. Then comes the big boss voice that Shakshi has been killed and she has to be cremated with due honours.
Now Sakshi dressed in a white robe as a ghost makes hilarious movements and everyone seem to enjoy it. The second task was to make Mohan perform moonwalk dance, and Vanitha was asked to take the support of Mugen. She informs Mugen of the task and gets ready for it. Vanitha makes everyone come outside and sets the stage for Mohan's dance.
Michael Jackson's Bad song was playing in the background, and Mohan performed moonwalk. Then bigg boss announced that Mohan is dead and asked to cremate him with the dress in the storeroom. Mohan was paraded outside with everyone crying daddy is dead.
Speculations were rife who could be the murderer among the killed Sakshi and Mohan. Then bigg boss announced that the horror task is temporarily coming to an end and will resume tomorrow after his announcements. The Abirami hate of Vanitha members is evident when Sakshi says she is not going to leave Abirami if she was the reason for killing her first. Even horror is not stopping this feud between the girls in BB3.
Kavin is back among the girls and asking Losliya what she wants and making fun of her during the closing hours of day 16 of BB3.
Overall day 16 seems to bring in the horror to the show but not as expected. Maybe the big boss as his slogan "expect the unexpected" will spring surprises tomorrow with innovative ideas of horror in BB3.