Bigg Boss Tamil Season 3: Latest Promo Highlights, Why Losliya ?
Vijayan Sankar (Author)
Published Date :

Jul 18, 2019 18:23 IST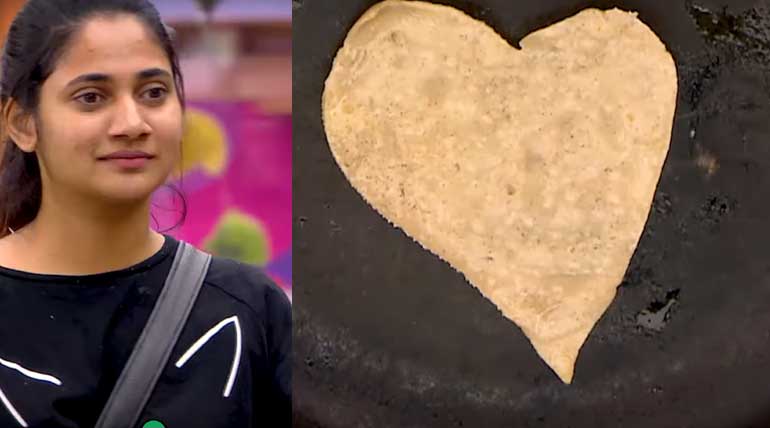 Two young girls put in jail today in Bigg Boss Tamil 3 house
As the weekend approaches, the activities of the contestants in Bigg Boss Tamil house hot up. The promos of day 25 only confirm it.
2nd and 3rd promo shows Meera and Sakshi in prison and Losliya requesting Shakshi to be on good terms with Kavin
Today Bigg Boss Tamil show seems to be exciting with the captain Sakshi and Meera in the jail. It is to anyone's guess to what reason they must have been imprisoned. But it confirms one thing, i.e., a wholesome entertainment today to Bigg Boss Tamil audience worldwide.
Losliya love to her brother Tharshan:
The first promo shows the heart-shaped Chappathi prepared by Sherin and her saying to Losliya that it is for her brother (Tharshan). Losliya taps the heart-shaped Chappathi with a knife to everyone's astonishment.
When Tharshan asks why she did like that in the bathroom, she says that she will do it again if it happened and leaves. Shockingly to the surprise of Tharshan, Sherin comes out of one of the restrooms.
Sakshi & Meera put together in prison today:
To anyone's guess, Sakshi and Meera are seen inside the jail in the third promo. Being the captain, how could Sakshi be put in jail raises the expectations of the audiences.
There seems to be no one much worried about Meera being there. But the third promo sees a fight between Meera and Sakshi with Sherin supporting her from outside.
Losliya wants Sakshi and Kavin to be together:
Also, in the second promo, it is shown that Losliya is saying that she wanted to see Kavin and Sakshi together and happy until the days she is in the Bigg Boss Tamil house. The camera shows a love lost Kavin in a sorrow mood.
Why are Sakshi and Meera in jail? How will the triangle love of Losliya, Sakshi, and Kavin pan out in the Bigg Boss Tamil house? Will Meera still be targeted until tomorrow for her getting more sympathy or rejection from the audience? For the answer to these questions watch BB3 with family and friends today night at 9:30 PM on Vijay TV and Hotstar.