Bigg Boss Tamil season 4 promo released today, August 27, confirms Kamal to host again
Vignesh Subbaian (Author)
Published Date :

Aug 27, 2020 21:20 IST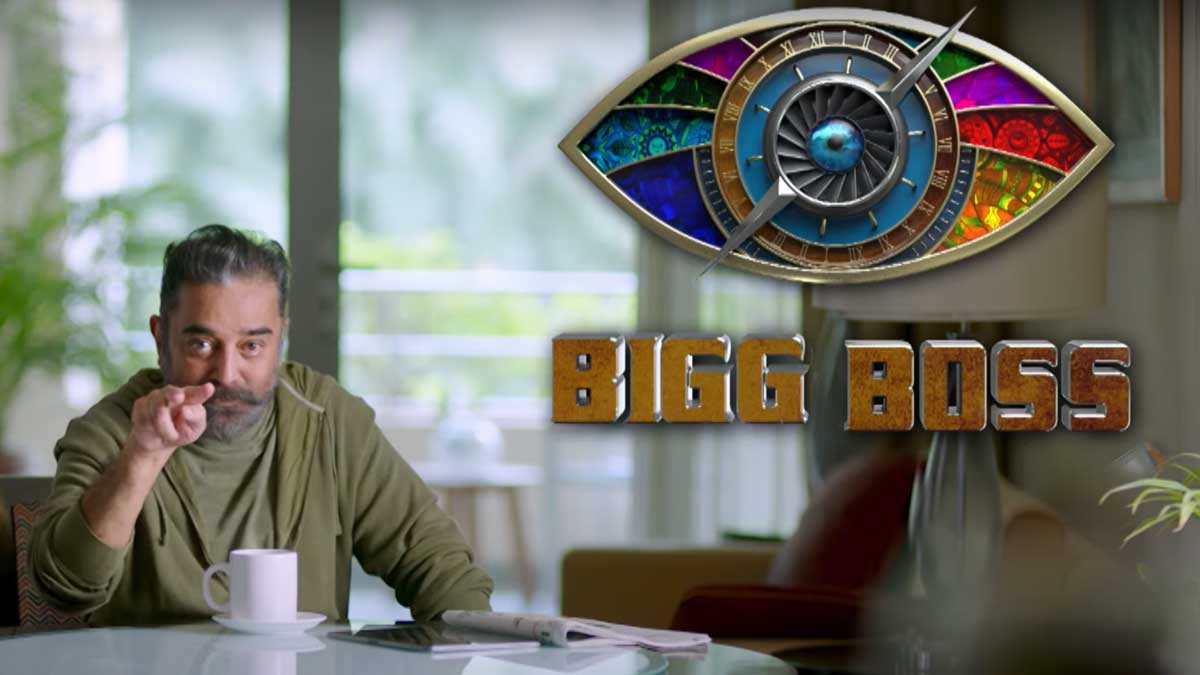 Bigg Boss Tamil season 4 promo released today, August 27, confirms Kamal to host again: At last, the long wait for the Bigg Boss Tamil season 4 comes to an end with Vijay TV sharing the promo at 8 PM today, August 27. Kamal, in a fantastic look, greets the viewers asking them if all are well. He talks about the coronavirus effects and then announces the start of Bigg Boss Tamil 4 season soon. It will now become the talk of the town and millions of Tamil people worldwide will rejoice it.
Stunning look by ulaganayagan in the Bigg Boss Tamil 4 season promo
Ulaganayagan Kamal Hassan, with a green T-shirt and a long mustache and beard, opens the window screens during the promo's start. And with his stunning looks greets the viewers and talks about COVID 19. He wants everyone to start their work to take care of their near and dear ones.
Also, he asks everyone to follow all the guidelines advocated by WHO to be safe from the deadly virus, which still does l not have a cure. Then he says that he will start his work of watching the Bigg Boss house to end the promo. It puts an end to rumors of Kamal will host the show or not. It will also become the talk among Tamil people everywhere until the end of the show, which could be in the 2021 year.
Vijay TV makes the big 8 PM Bigg Boss Tamil season 4 announcement
Vijay TV in its Twitter handle and channel made the big announcement of Bigg Boss Tamil season 4 to start soon by releasing the first promo. Though not much revealed on the date and participants of the biggest reality show in Tamil, Kamal hosting again is big news and attraction. For the next five months, people will talk more about the happenings in the Bigg Boss Tamil 4 house and about the contestants. It may soothe the deadly virus's worries and bring back cheer to most of the Tamil households in the world.
Next, the media will be abuzz with the contestants to participate in the Bigg Boss Tamil season 4. Also, there will be talks of how they will conduct themselves in the house due to the pandemic. With Kamal hosting the show, everyone can be assured of all precautions and the expected entertainment to continue this year. Hence it is time to get ready for the best one hour of every day to watch Bigg Boss Tamil season 4 soon.