Bigg Boss Tamil Vote maintains the same pace in Bigg Boss-Kavin gets the majority
Anusha Sathish (Author)
Published Date :

Sep 18, 2019 19:04 IST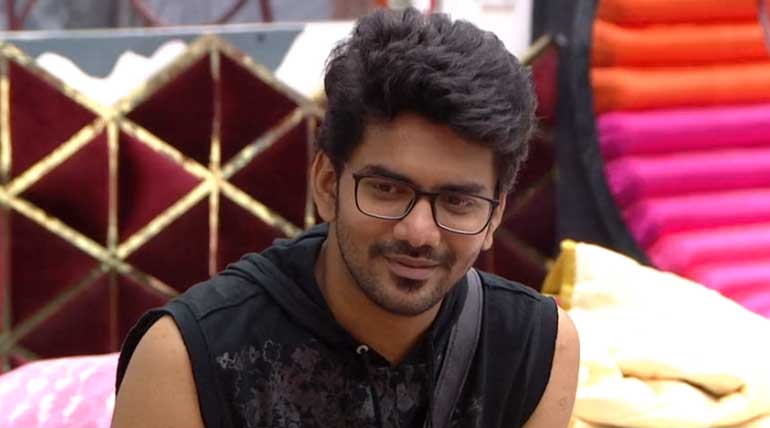 Voting maintains the same pace in Big Boss-Kavin gets the majority:
Bigg Boss Tamil Vote: People voting decides who stays back and who gets ousted in Bigg Boss house. For a considerable time, though
Kavin
in the house is always in the hit list, the audience saves him with a high margin. This time also the trend does not vary where Kavin tops the list followed by Cheran. Sherin is in drastic danger, followed by Losliya. This is just the early trend eventually during the week the pattern may vary.
Last time too, Vanitha and Sherin were the elimination contestants, and Vanitha's trick=play and negative attitude saved Sherin from eviction. Kavin's graph is always high, and two reasons could be cited for the same. Tamilians always have a soft corner and can get attracted towards sympathy easily and active in Bigg Boss Tamil Vote.
Kavin's family is in trouble due to the money laundering issue, and he does not know that. Second, though he was showing playboy attitude initially, he settled off now with good maturity thanks to Kamal Haasan who made him realize all these things. Now he is very sober, quiet at home without reacting much. When he is not able to take up certain things, he stays silent. This is one of the good and well-mannered behaviors which earned him the fame amidst the audience.
Bigg Boss Tamil Vote to other contestants
Cheran is de-facto the best from the beginning and nothing to tell much about him. Early trends show that he would be saved by Bigg Boss Tamil Vote . Sherin is in sheer trouble followed by Losliya. Losliya has of late started showing her true colors. Nothing to offend her, but from the beginning, she could have exposed this true self of her. Sherin does not get involved much; maybe first two weeks, she picked up a fight with Madhumitha.
But from the audience point of view, the two girls are in danger zone. Too early to decide as in Bigg Boss Tamil Vote last-minute surprises are common. As of now, Kavin stands with 42632 votes, Cheran with 29365 votes, Losliya 19565 votes and Sherin 15744 votes. Not much difference between Sherin and Losliya both are equally imbalanced in the house.