Bigg Boss Meera Caught Red-Handed: Content Providing Attitude Defames Her
Anusha Sathish (Author)
Published Date :

Jul 19, 2019 15:26 IST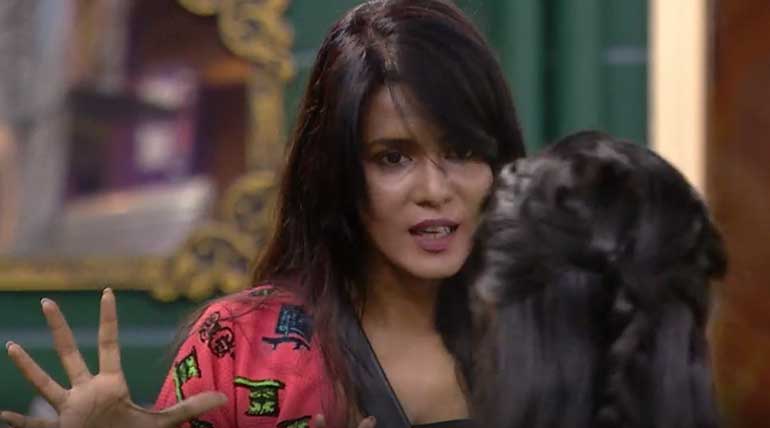 Meera's Caught red-handed: 'Content providing attitude' defames her.
Bigg Boss Tamil season 3 hosted by Ulaganayagan Kamal Haasan has overarching twists and turns. From the beginning Meera stepped in, the housemates especially the girls showed disliking towards her.
Initially, though it was proving wrong, her behaviour, attitude and immature fights eventually put us into confusion. Unless we provide content, we would be eliminated is what is airing.
May be Meera has misunderstood it and she is giving "flip-flop" talks. Starting from Dharshan's case till now somewhere she gets caught red-handed. Hence many times she was ostracized from the group.
Sakshi and Meera in Jail
Yesterday's Bigg Boss show revealed the contestants who were not actively taking part in the luxury budget show. Unanimously the Bigg Boss housemates elected Sakshi and Meera and they were put in jail.
Meera was unable to digest Sakshi's friends frequented her in the jail to chit-chat. She reacted to them stating not to scream and talk and it hit her badly with a severe headache.
Even for public, that statement was offensive. She went to the restroom inside the jail locking her up for hours. Since she was not showing up, Cheran asked Sakshi to check for which Sakshi replied it was not her fault. Bigg Boss intervened and asked Meera to check her mike battery and keep it louder.
Public votes to Meera
Meera came out and spoke in the mike to Bigg Boss that there was nothing fault from her end but always being cornered. Everyone with Sakshi spoke about her.
Sakshi responded back to Bigg Boss in the camera that she had other priorities to do and Meera's stupid thinking must be curtailed. She thought that the entire show is running behind her is a fallacy.
Not sure of the sequences, today's show is expected to unleash all the mysteries of Meera. With this showing up of behavior, even public votes will soon go for a toss.