ads
Bigg Boss Telugu 4 : Contestants Bio
Sakthi Venkat (Author)
Published Date :

Sep 08, 2020 11:35 IST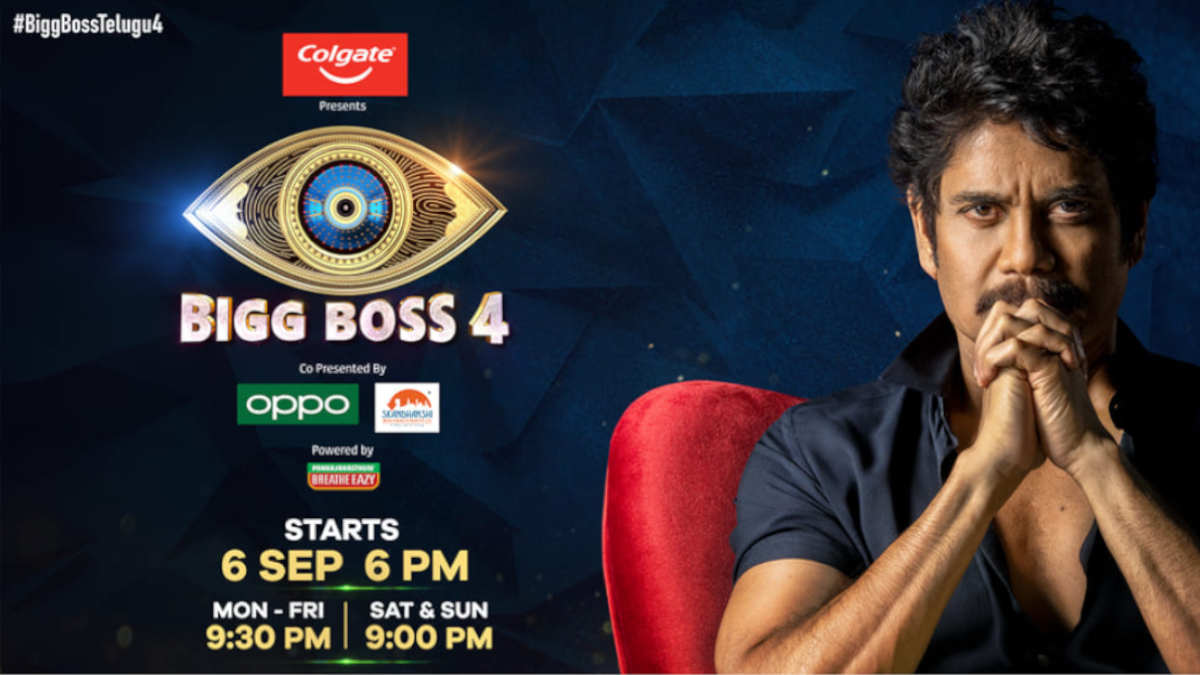 Bigg Boss Telugu 4 was started on Sunday. Nagarjuna resumed as host and his entry to the premier was sensational. Sixteen contestants successfully finished their 1st day today, set forth the happiness and laughter inside the house.
16 contestants of Bigg Boss Telugu 4
Monal Gujjar
Monal Gajjar, 29-year-old, is well known from her movie Sudigaadu, with Allari Naresh. Not only Telugu she also a part of Gujarati, Marathi, and Hindi cinema. Her last film in Marathi is Man Udhaan Vara.
Arumugam Rajashekar aka Amma Rajasekhar
He is a 41-year-old filmmaker, choreographer, and actor. His notable films are Ranam, Takkari, Satyam, and Salute. Apart from being a director, he has also judged numerous dance reality shows, including Challenge and Gharshana.
Subramani Radha Suresh, aka Surya Kiran
Satyam and Dhana 51 are his best-loved films by the Telugu audience. The 42-year-old writer-director had an unexpected break from movies due to some financial issues. Now participating in a reality show.
Padala Kalyani aka Karate Kalyani
The surname Karate depicts her blackbelt in Karate. Through some TV shows like Madhumasam, Muthyala Muggu, and Goranta Deepam made her face familiar among viewers. She was also enacted as a comedian in Mirapakay, Krishna, and Godavari.
Noel Sean
He is a composite talented person who worked as a singer, rapper, actor, television host, RJ, and VJ. He got the spotlight on from Maha Maha from Charmme's Mantra in 2007. he campaigned for Bigg Boss 3 participant Rahul Sipligunj on social media.
Lasya Manjunath
A social media influencer, successful TV show host, and actor, well known from 2012 by the show Something Special. Last year shew took a break from career to have her baby boy.
Devi Nagavalli
A famous journalist, who was born and brought up in Rajamahendravaram. She interviewed political and film personalities with her pivotal questions.
Abhijeet Duddala
a 31-year-old actor is recognized for his appearance in Life is beautiful. He has also worked for the digital space.
Gangavva
Everyone knows her by the name Milkuri Gangavva. A will grandmother who does farm work became the biggest youtube sensation. She has more than 40k followers on Instagram.
Syed Sohel Ryan
He made his small-screen debut in the show Krishnaveni. Music Magic is his first big-screen movie, released in 2013. Also performed some roles in Cine Mahal, Konapuram Lo Jarigina Katha, Eureka, and many others.
Akhil Sarthak
he kicked off his career with the film Bava Maradalu in 2016. Later he shot the fame with Telugu TV with the shows Evare Nuvvu Mohini.
Mehboob Shaikh
He is the only social media celebrity in the house, other than Gangavva. Mehboob is well known for his cover songs and funny videos on youtube.
Dethadi Harika
She is a YouTuber from Telangana and grabbed the audience's attention through the web-series, Dethadi and Chitra Vichitram. Her first video Frustrated Telangana Pilla gained 1.8M views.
Divya Vadthya
She played a recognizable role in 2019's biggest hit, Maharshi starring Mahesh Babu, Pooja Hegde.
Jordaar Sujatha
After Devi Nagavalli, she is the next news presenter in Bigg Boss house. She has been famous among the audience through the show Jordaar, her mannerism and way of delivering satirical news in Telangana accent made her remarkable.
Ariyana Glory
She is from Tanduru. Her interview with filmmaker Ram Gopal Varma made her the center of attention amid the Telugu audience. She has hosted various shows on TV.