Bigg Boss Ultimate Promo, Oviya And Vanitha Are Confirmed Contestants?
Vignesh Subbaian (Author)
Published Date :

Jan 17, 2022 16:41 IST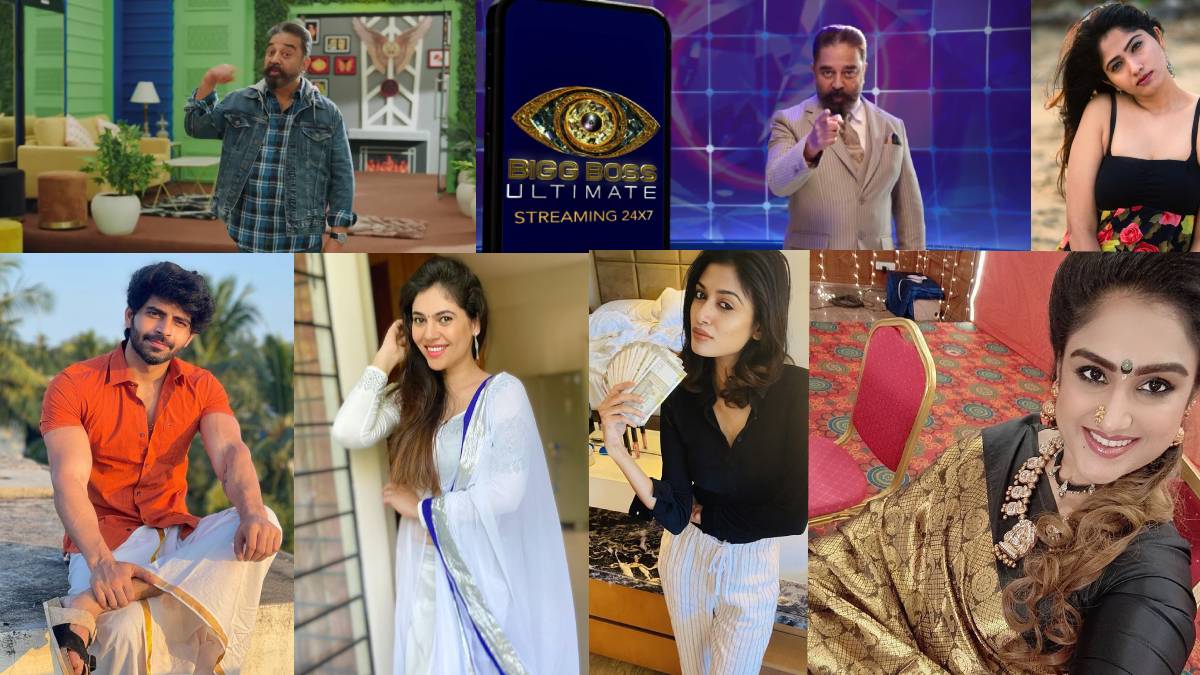 Kamal Haasan has announced that Bigg Boss OTT will be aired 24 hours a day in Tamil under Bigg Boss Ultimate. And the official promo is also released today, receiving a wide range of responses.
Kamal Haasan has announced that Big Boss Ultimate will be aired 24 hours a day on Hotstar in Tamil under the name Big Boss Ultimate. Various season contestants of the Big Boss show are expected to attend. Also, the show will be hosted by Kamal Haasan. It has already been rumoured that Vanitha, Julie and Anita Sampath will be in Bigg Boss OTT. The show will be held for 42-days with 13 contestants.
It is expected that Abirami, Vanitha, Sherin from Bigg Boss Tamil season 3, Oviya and Julie from Bigg Boss season 1 and Balaji from Balaji Murugadoss from Bigg Boss Season 4 will be participating in Bigg Boss Ultimate. Bigg Boss Ultimate promo has been released, and it has given a hint that Vanitha Vijaya Kumar is one of the confirmed contestants.
After the end of Bigg Boss Tamil 5, the fans are showering interest in this new platform, Bigg boss ultimate. Since Oviya has a huge number of fans, many of them want her to be in the Bigg Boss Ultimate show. It is confirmed that Kavin will not be participating in the Bigg Boss Ultimate.
This new show will be entertaining and may give the Bigg Boss fans a different feel. The show will be telecasted in Disney plus Hotstar. Since the show will be telecasted 24x7, the Bigg Boss team must put more effort to make the show successful. There are massive expectations from the Big Boss fans side. The official announcement on the contestants is not yet revealed.
"I'm extremely excited to continue staying in touch with you by hosting the OTT version as well. The new format is now available 24/7 to engage and entertain you more. I am 100 per cent confident that you will find this whole new experience refreshing and interesting," said actor and host Kamal Hassan.
It is like giving the Bigg Boss contestants a second chance who failed to win the Bigg Boss titles. According to reports, the event organizers are in the process of redesigning the show. All the Bigg Boss season contestants except the title winners of Big Boss will be participating in this new show. The Bigg Boss Ultimate show will air soon.
தொலைச்ச இடத்துல தான தேட முடியும்..
தோத்த இடத்துல தான ஜெயிக்க முடியும்..
This is Bigg Boss Ultimate.. விரைவில்.. நம்ம #disneyplushotstar இல் மட்டுமே! ? #BBUltimate pic.twitter.com/FIs7O3GUky

— Disney+ Hotstar Tamil (@disneyplusHSTam) January 17, 2022