Bigg Boss Vanitha Praises GP Muthu And The Armies Are Increasing
Sophia Loren (Author)
Published Date :

Oct 15, 2022 12:44 IST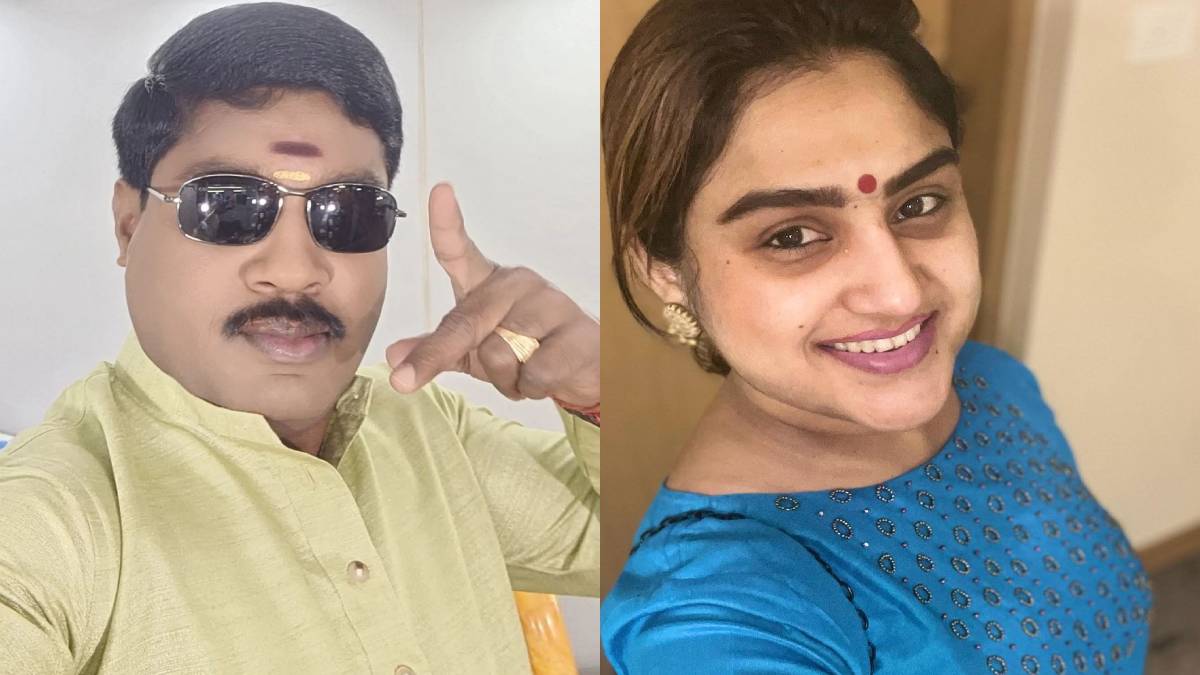 Almost a week has passed since the Bigg Boss 6 Tamil began, and the housemates are doing well in all the tasks and activities. The armies are formed, and the contents go viral with memes and trolls. And today, host Kamal Haasan will interact with the housemates.
Bigg Boss Season 6 contestants are Amudhavanan, Asal, Ayesha, Azeem, Dhanalakshmi, Dinesh, Janany, Kathiravan, Maheshwari, Manikandan, G.P Muthu, Nivaashiyni, Queency, Rachitha, Ram, Robert, Shanthi, Sheriina, Shivin and Vikraman.
The elimination will take place this week in Bigg Boss Season 6 Tamil. To note, this is the first elimination this season. The episodes went well without boring. Viewers expect that this season will gain attention like Bigg Boss Season 6. In the first week, the housemates had a minute clash, which was unexpected.
GP Muthu vs Thanalakshmi, Maheshwari vs Manikandan, Maheshwari vs Santhi, Janani vs Dhanalakshmi, Janani vs Ayesha and Maheshwari vs Azeem have disputes and arguments.
The contestants started giving content in the first week itself. Especially in Bigg Boss 6, YouTuber GP Muthu has attracted everyone's attention. His talks and actions have attracted fans outside the competition. His army counts are increasing, and many youngsters are watching Bigg Boss just because of him.
GP Muthu and Dhanalakshmi's fight is going on without an end in the Bigg Boss house. In this case, Vanitha Vijayakumar talked about GP Muthu in an interview. Bigg Boss definitely cannot miss Vanitha's name. Vanitha has emerged as the Queen of Content by participating in Bigg Boss Season 3 and Ultimate. In this case, Vanitha was questioned about GP Muthu.
Then Vanitha said, "GP Muthu is very smart but intelligent. A comedian always wants to make everyone laugh. He will do it by giving his life. GP Muthu also wants to entertain people. GP Muthu has reached this place through his efforts without any film background. He also created his fan following. Surely GP Muthu is a connoisseur. But I will not accept it if other contestants take advantage of his naive," said Vanitha.
This interview is getting popular among the GP Muthu fand and Bigg boss viewers. GP Muthu's power is increasing daily, and all the waiting for host Kamal Haasan to interact with the housemates today. Moreover, knowing what Kamal sir will say to GP Muthu is exciting.