Bigil audio launch puts Vijay fans in distress
Anusha Sathish (Author)
Published Date :

Sep 20, 2019 14:44 IST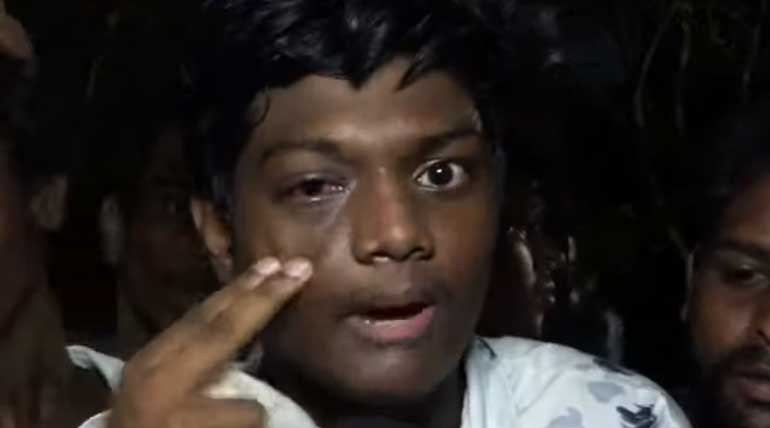 "Thalapathy" Vijay and "Lady Super Star" Nayantharan staring Bigil's audio launch happened yesterday September 19th, 2019 at Sri Sairam Engineering College. Not to mention much, the fans were too crazy and awaiting the thunderous moment. But surprisingly the cops were not allowing them inside and beating them blue.
They were holding original tickets which costed them around Rs 2500 per seat. They were taken aback when they saw black tickets were sold outside. Also, students could go inside with their college IDs, and those who appeared in cars were permitted even if they didn't have tickets in hand. Fans were stranded outside, skipping a heartbeat without understanding what next?
Vijay Fans were shown from Erode, Madurai, Kancheepuram, Trichy, Tanjore and from other states like Kerala. They were beaten blue if they show their tickets. Getting perplexed, they came out of the place and spoke to the media.
Indeed, one of the fans was beaten and was hurt in his eyes. One of his eyes was looking red and half-closed. He was talking to media very disappointed and not to overemphasize, and it was an empathizing moment. Not sure on why the fanbase was not allowed inside. One of the fans said, "For keeping cut-out, we strive a lot and all we do it out of immense love towards Thalapathy. But we were ousted simply for so-called VIPs showing up only for a crescent phase."
Bigil movie is said to be a sports drama helmed by director Atlee while the music composed by maestro A.R. Rahman. All biggies are showed out and looking forward to great success. Of late Thalapthy Vijay's movie has a message and this will not disappoint us. It is said that during audio launch Vijay was crooning Verithanam one of his songs in the movie.