Bigil audio launch function commotion left many fans to not participate in it
Vijayan Sankar (Author)
Published Date :

Sep 20, 2019 16:15 IST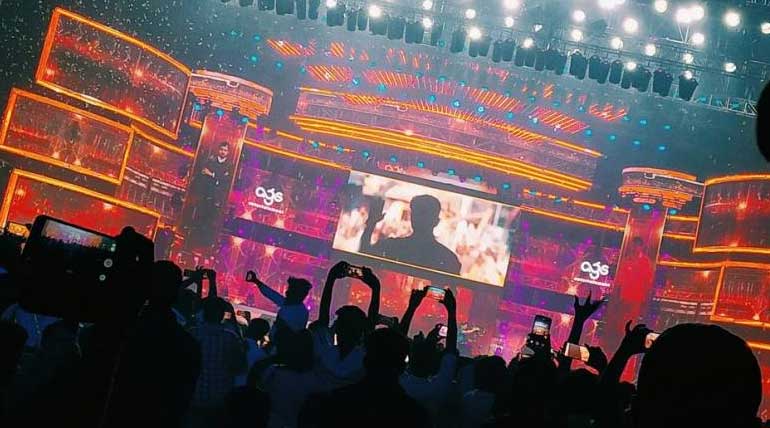 Bigil audio launch function commotion left many fans to not participate in it: Bigil audio launch yesterday 19th September night, has left many of Vijay Fans from far off places to be not allowed into the function. The commotion may be due to many reasons, but a lot of them has expressed their anguish on social media of not being allowed inside even with valid passes. Bigil being a mega-budget movie and with many jambavans of the Tamil film industry are in the making, its audio launch yesterday is sure a mega event.
In such kind of grand gala functions, there will be a certain level of confusion to control the over-enthusiastic Vijay fans. Also, Vijay being busy in the function could not attend to all the issues. But the organizers should have taken more care to let all the Vijay fans with original passes to participate in the audio launch.
What was the commotion in the Bigil audio launch function? Bigil audio launch yesterday was like a festival celebration for his fans. They got passes through their respective fan clubs and reached the venue of the function yesterday. Many have come from Malaysia, Kerala, Kodaikanal and other such far of places.
But due to some confusion of having taken color Xerox of the passes, the organizers were not able to allow some of his fans with authentic passes to the audio launch show. It got them irritated and due to the reason of not seeing their semi-god live on stage and speaking on many issues. Though they were upset, no one complained about Vijay and was only worried about not being allowed with genuine passes.
The massive crowd at the Bigil audio launch function only confirms the growing popularity of Vijay among all the Tamil people who live all over the world. It is only this base that makes his movies a big hit. Hence, more care should be taken to organize such mega-events, to not let the fans go back without seeing Thalapathy, after coming from far off places and with huge hopes.