Blue Sattai Maran Anti Indian Movie Controversy Ended With No Sensor
Vignesh Subbaian (Author)
Published Date :

Sep 28, 2021 17:14 IST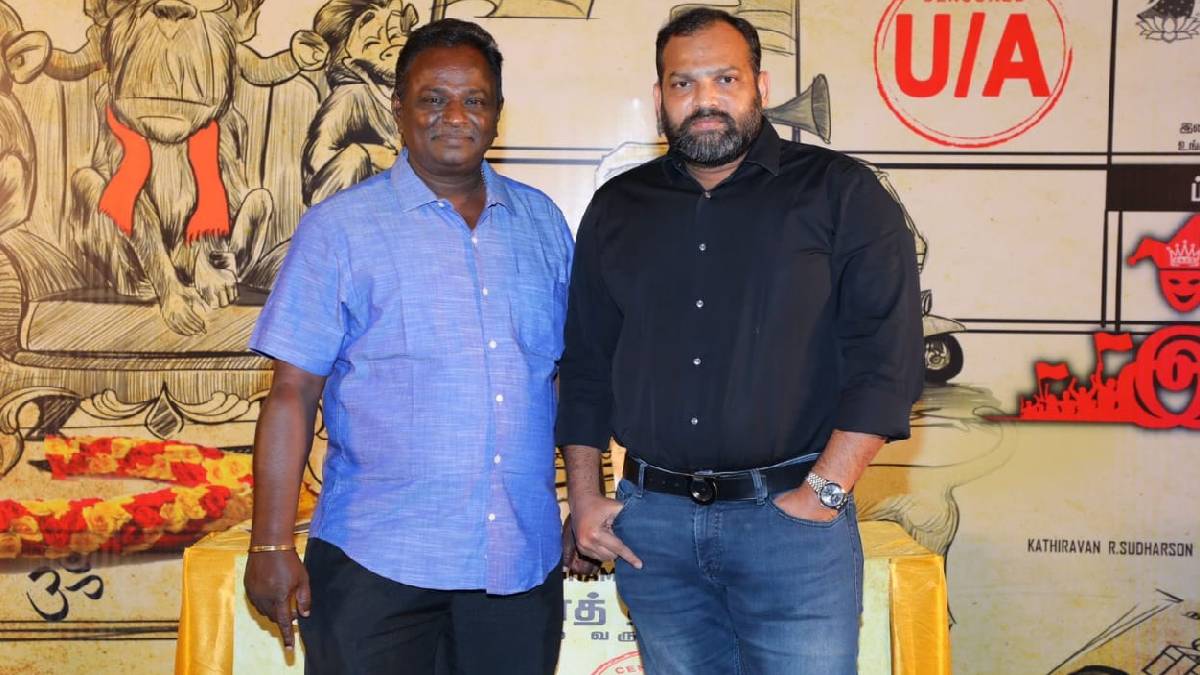 Blue Sattai Maran, a famous movie critic on YouTube, has directed the movie "Anti Indian". Maran faced challenging times because the audition committee refused to certify, claiming that there were controversial scenes in the film and that the judges who heard his case had set up a special panel and ordered certification for the film.
Recently he said that the U / A certificate had been issued for the anti - Indian film without removing any scenes. Anti Indian is a film directed by Elamaran (Blue Sattai Maran) and produced by Adham Bava on behalf of Moon Pictures. From being a film critic to becoming a director, everyone has an expectation of what the film directed by Maran will look like.
Maran mostly criticizes all the films, including leading hero's films. His reviews have a special fan base for the way he reviews the movie. And therefore, most of his fans are curious to know the plot and how Maran has directed the film. When he reviews a movie, he comments on the directors and the hero with negatives.
Director Blue Sattai Maran and producer Adham Bava shared various information at a press conference. Adham Bava said in the press conference, "We started knowing that big problems would come later when the movie processes.
So far, the sensor system has been certifying every film on some basis. But after watching this anti-Indian film, they did not understand how to certify it. The film will be different from the films they usually watch as Maran directs the film."
He also said, "As a producer, I have not suffered any loss or damage due to the problems caused to this film. In other words, it's profit. Many people are ready to buy this movie right now."
And it is to note Maran composed the music for the film. He jokingly said, "Why do we have to spend money to compose music for others and spoil the movie? We will compose music for ourselves.
Blue Sattai Maran tweeted on his Twitter page, "IRRESISTIBLE. From 38 cuts to Zero cuts.Time to thank the Honourable Court for the historic verdict. A shot in the arm for small budget film producers of Tamil Cinema who are intended to make bold movies."
IRRESISTIBLE..

From 38 cuts to Zero cuts.

Time to thank the Honourable Court for the historic verdict.

A shot in the arm for small budget film producers of Tamil Cinema who are intended to make bold movies.

Pic: Myself with the producer of Moon Pictures - Adham Bava. pic.twitter.com/kchfRKk2uZ

— Blue Sattai Maran (@tamiltalkies) September 28, 2021