Bombshell Review: A Bold Depiction of Fox News Sexual Harassment
Vignesh Subbaian (Author)
Published Date :

Jan 03, 2020 10:33 IST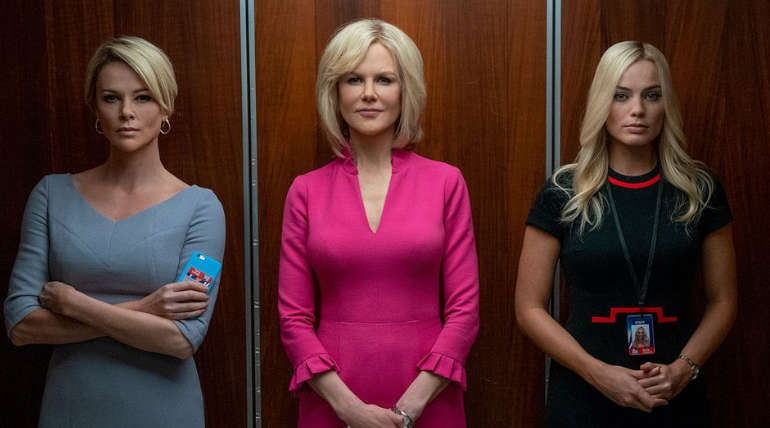 Bombshell released on 8 December is said to get many Oscars next February. Based on a true story of sexual harassment in Fox News, it was supposed to be instrumental for Trump to become President. Critics predict the lead actor and one of the producers Charlize Theron to win an Oscar. Nicole Kidman and John Lithgow are predicted to get Oscars for supporting roles. But "is the movie better than the real story" is a debate.
Reality is better than fiction could be right in the events that happened in the run-up to the 2016 presidential elections. Rupert Murdoch owned Fox News CEO Roger Ailes supported Trump in the presidential elections. But that was not the story, and it was of three women who started to whisper his sexual harassment to Bombshell later into one of the famous Newsroom scandals the world has witnessed.
Seventy-six years Roger Ailes was accused by these three women of sexual harassment. All three were the anchors and essential persons on the Fox News Channel. Later, Roger Ailes was removed from the CEO post only to strengthen Trump as part of his marketing campaign. But he died next year in 2017 just three days after his 77th birthday.
Bombshell, written by Oscar-winner Charles Randolph, has handled the script well and in a way to dramatically depict the real-life happenings in Fox News Channel. It is not without reason that Charlize Theron is said to be a favorite for next year's Oscar. She splendidly brings the real-life character of Megyn Kelly, who was the future face of Fox and one of the three women to accuse Aisles of sexual harassment. If she wins it, it could be her second Oscar award after winning it already for Monster in 2003, along with many such awards.
Nicole Kidman plays the whistleblower role of Gretchen Carlson, to first file a case against Aisles. She also performs her character well to corner the all-powerful Aisles to bring him to justice along with the other women. She may win the best-supporting actress Oscar award and could make her Oscar tally to two after winning it first for Hours in 2002.
The most exciting aspect of the movie is the way John Lithgow played the elderly and sturdy role of Roger Ailes. For his performance, he may get the male supporting role Oscar next year. The story, background score, and cinematography all help the director Jay Roach to give an excellent movie on a big screen with Bombshell.
Bombshell has brought the newsroom sexual scandals well on the big screen. It is now apparent to ring the box office coffins well for the distributors Lionsgate.