Bommai Nayagi Tamil Full Movie Review: Good Father Daughter Relation
Sophia Loren (Author)
Published Date :

Feb 04, 2023 10:55 IST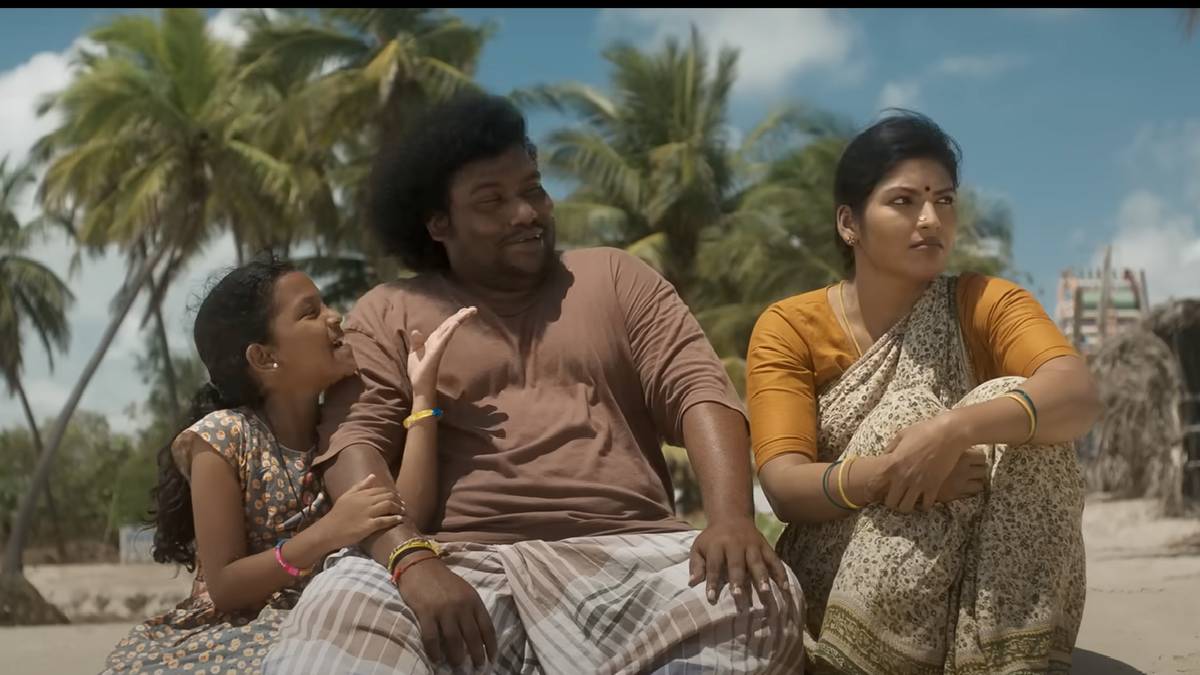 The beautiful, emotional bonding between father and daughter, the movie Bommai Nayagi is released in theatres today. This movie is receiving both positive and negative comments. Let us now get into the review of Bommi Nayagi movie.
Bommai Nayagi Movie Story:
Velu (Yogi Babu) is a tea master who is proud of his daughter. Velu, who spends his days on daily wages, lives a happy life with his wife Kayalvizhi (Subatra) and daughter Bommai Nayagi (Smriti). Velu loses his job when the tea shop owner decides to sell it. While raising money to buy her shop, her daughter suddenly disappears at a festival. Later it will be revealed that she is sexually abused.
Who harassed her? What happened to her? Did Yogi Babu find her and the accused? Did the accused were punished? The answer to these is the rest of the story.
Bommai Nayagi Movie Review:
Yogi Babu, who portrays his father in a realistic performance with a poverty-stricken face, worried body language, and a dry smile, leaves us shaken and crying.
Adding pressure to Subatra's performance as his wife, child star Shrimati stands out with a stellar performance. The places and timings of his dialogues are an emotional touch to the audience.
Director Shaan takes us into the world of a person living in poverty by layering all aspects of his daily life. Since the movie Bommai Nayagi was presented by Pa. Ranjith, there are few political elements in the film.
Bommai Nayagi film is one of the movies that current society needs. Watch Bommai Nayagi Tamil Full Movie in theatres.
Bommai Nayagi Cast:
Bommai Nayagi is a social-emotional drama film written and directed by Shan in his directorial debut and produced by Pa. Ranjith under Neelam Production. The movie stars Yogi Babu, Harikrishnan Anbudurai, Subatra, Srimathi, G. M. Kumar, Aruldoss, Lizzie Antony and others.