Brazilian Model Pamplona Surgery To Look Like Kim Kardashian Failed
Sophia Loren (Author)
Published Date :

Jul 14, 2022 11:39 IST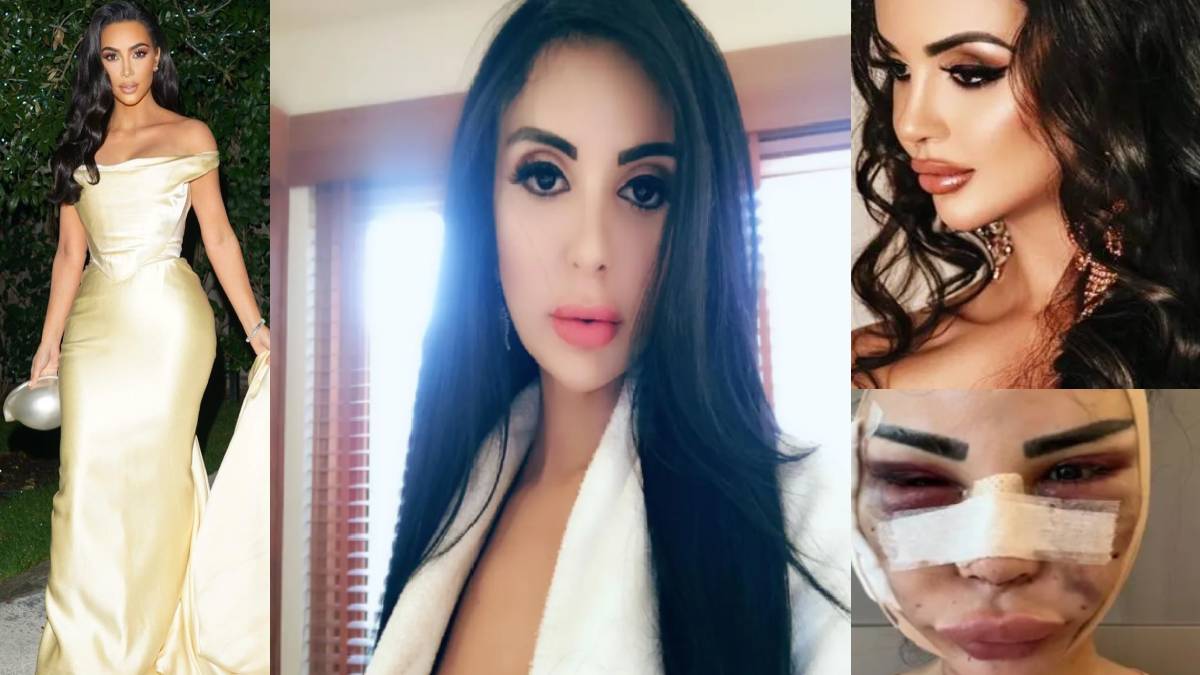 Kim Kardashian is a supermodel and a media personality in America. She is the daughter of Kris Jenner. Her Sisters are also famous media personalities. The Kardashian family has fans worldwide. She is currently a reality show star. She has lakhs of fans due to his beauty and many female fans.
A 29-year-old Brazilian model, Jennifer Pamplona, ​​has undergone facial surgery to look like Kim Kardashian. Because Kim is known for her beauty and figure, she is one of the highest-paid models.
Jennifer Pamplona underwent her first surgery at the age of 17 and has undergone 40 cosmetic, lip, eye and nose surgeries so far. This treatment is said to cost four crores 70 lakh rupees.
She has undergone 40 times of surgery to look like Kim Kardashian. Jennifer, who at one point felt addicted to the surgery, failed to look like exactly like Kim. Finally, she determined to bring her old face back. She is not happy with the transformation. Accordingly, he consulted a doctor in Istanbul and underwent another operation at the cost of 95 lakh rupees.
About this, Jennifer said, "People would call me a Kardashian, and it started to get annoying. I had worked and studied and was a businesswoman. I had done all these things and had all these achievements in my personal life, but I was only being recognized because I looked like a Kardashian...It became my identity." She said, "Not only am I currently addicted to surgery, but I've also realized that I'm not happy either. So I'm going back to my old look."
Brazilian model Pamplona suffered complications during the "detransition" surgery, saying she was "bleeding from her cheeks" for three days after developing an infection. "I thought I was dying," she said, "I was thinking to myself, what the hell have I done with my life?" She also said that she is currently acting in a documentary that shows how dangerous cosmetic surgery is.