Buffoon (2022) Tamil Full Movie: Average Political Thriller? Review
Sophia Loren (Author)
Published Date :

Sep 24, 2022 10:21 IST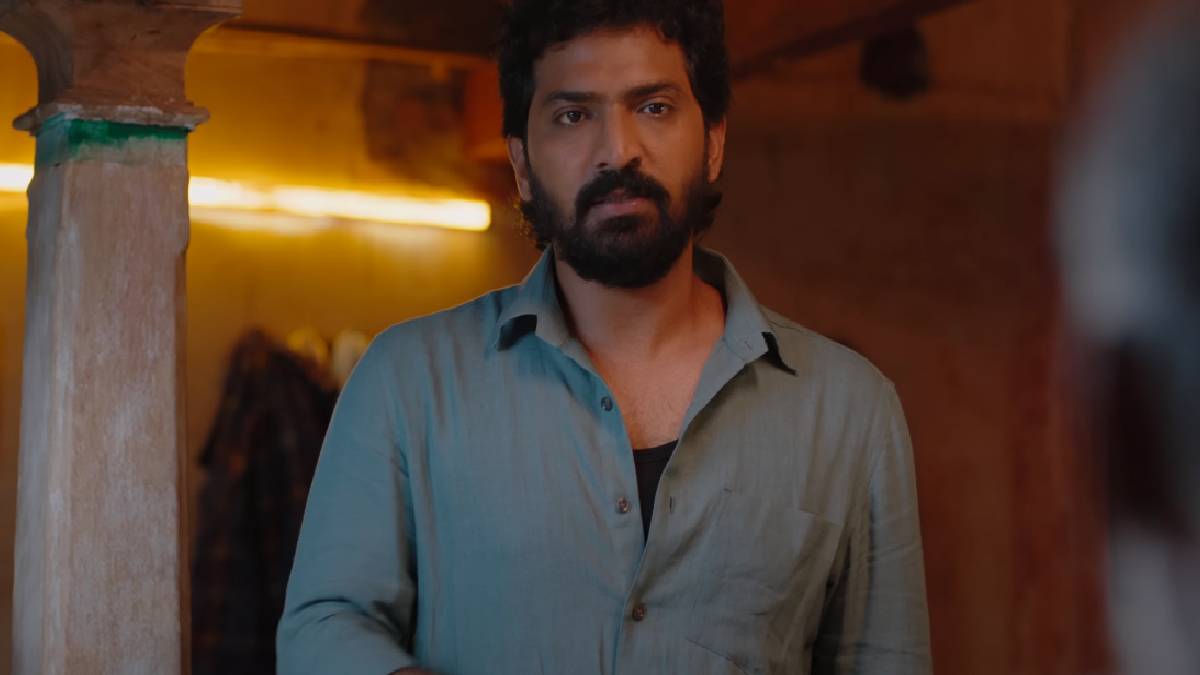 Buffoon Tamil movie directed by Ashok Veerappan starring Vaibhav and Anagha in the lead is released in theatres today. Buffoon is a crime thriller movie receiving good positive comments from the audience. Let us see the story and review of the movie Buffoon.
Baffoon Tamil Movie:
Baffoon Tamil movie is about the unexpected events and twists and turns in the life of a theatre artist. Kumaran (Vaibhav) and Muttiah (Athangudi Ilayaraja), who are acting in a theatre company in Karaikudi, plan to go abroad to earn money as the theatre industry they depend on is declining. However, due to a lack of money to go abroad, Kumaran and Muthiah temporarily join as lorry drivers.
When they were carrying salt from Ramanathapuram, their truck was found to contain drugs instead of salt, and the police arrested them. Did Kumaran and Muthiya escape on their way to jail, and eventually, the police find them? Who is this Dhanapal? How did they escape from the drug cartels? 'Baboon' is the film that answers these questions.
Baffoon Tamil Movie Review:
Buffoon movie is going to be a plus in Vibhav's career. The audience much appreciates his acting. The story is good, but there are a few discontinuities in some scenes. Till the end, the goal of the lead character Kumaran is unknown. Initially, he wished to go abroad, and his father wanted him to be a good theatre artist, but at the end of the movie, he didn't do either of these.
The climax seems very simple as the villain character loses his role and strength in the end. The movie is not much longer, but there seem to be a few lags. Cinematography and music are the key strengths of the movie. Watch Buffoon Tamil full movie in theatres.
Buffoon Movie Cast And Crew:
Bufffoon Tamil movie is directed by Ashok Veerappan and stars Vaibhav, Anagha, Joju George, Anthakudi Ilaiyaraja, Naren, Moonar Ramesh, Tamizh, Adukalam Jeyabalan, Madurai M.P. Vishwanathan. The music is composed by Santhosh Narayanan, and Dinesh Purushothaman directs Photography with the edit of Vetre Krishnan.