Capmaari Movie Review: Worst Film in Tamil
Vignesh Subbaian (Author)
Published Date :

Dec 13, 2019 15:50 IST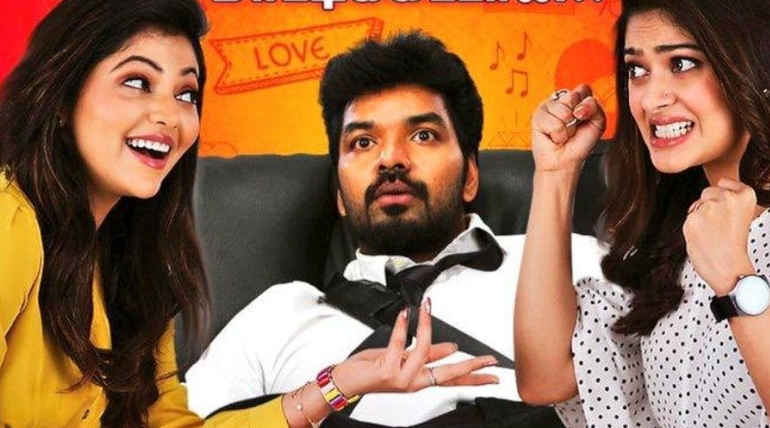 Capmaari is another Iruttu Araiyil Oru Murattu Kuththu: Will, the hue and cry for Iruttu Araiyil Murattu Kuththuu, will be repeated for Capmaari is the question arises when watching it on screen. While comparing Capemaari, Iruttu Araiyil Murattu Kuththu should be considered as a far better one. For an experienced director like S. A. Chandrasekhar, it is not worthy of having taken such a film.
Jai, who made fantastic movies like Subramaniapuram, makes the audience wriggle in the theaters. Veteran directors could have well handled the man with two wives story well, but if in any family with such expectations goes to Capmaari, will run away from the theaters within a few scenes.
Capmaari said to be a romantic comedy film falls even before the title cards are shown in the theaters. The filmmakers show thanks to the Kamasutra for its help in the movie. None has done it before, and after Capmaari none will do it again, even in the B grade movies shown in some local theaters.
Such is the quality of Capmaari that all the talents of S. A. Chandrasekhar and Jai are all wasted. The cinematographer, Jeevan, could be given an Oscar for showing the heroines from different unique angles. Everyone of the crew, Devadarshini, Satyan, Power Star, all are used only for double meaning dialogues to maintain the tempo of the movie.
The storyline also helps SAC to make the worst film of all his seventy films taken so far. Jai drunkenly not once but twice have a physical relationship with Vaibhavi and Athulya to marry them both. Then the movie is all about Jai putting a calendar for being with them on alternate days. Wasting money to watch such type of content can even bring economy crunch.
Though the film portrays the message of alcohol spoils life, the way S. A. Chandrasekhar has done it will not be liked by anyone. The director should have been more conscious about his name and fame of his son in the industry. This movie is worth a zero rating and such a black mark for the Tamil Cinema Industry, which is already facing the downside.