Captain (2022) Tamil Full Movie: Alien Concept Reached Well? Review
Sophia Loren (Author)
Published Date :

Sep 08, 2022 10:26 IST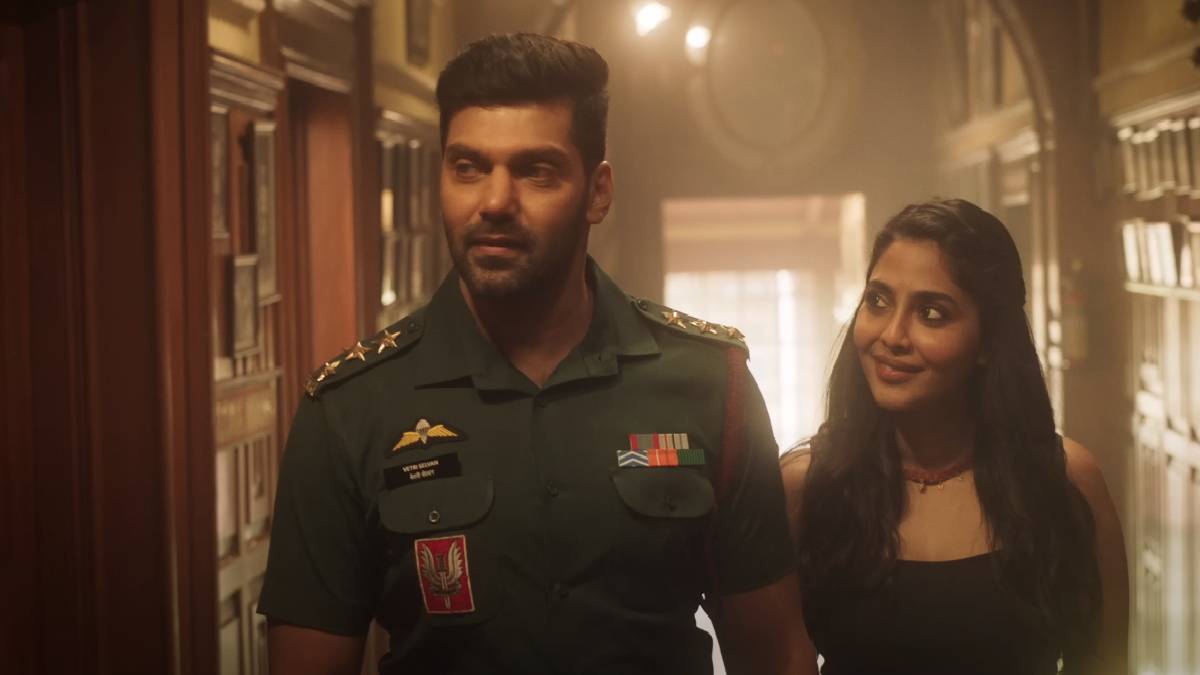 Captain (2022) Tamil action movie, directed by Shakti Soundar Rajan, is released in theatres today. Captain movie stars Arya and Aishwarya Lekshmi in the lead role. The movie has come out with a unique concept abd is new to the Tamil film industry. Let us check whether the Alien concept has worked well in the Captain movie and how it has satisfied the Tamil audience.
Captain 2022 Tamil Movie Story:
The lead hero Arya known as Vetri Selvan in Captain movie, takes advantage of his team and defeats the enemy no matter where he hides with multiple security. Sector 42 is the machine that will be handed over to this team. The government has decided to reactivate Sector 42, which was closed for many years. The Army has been ordered to look into it properly and issue a No Objection Certificate.
Thus, before Arya's team went inside, a five-person team led by another captain entered Sector 42. But did not come back. Not only them but many other persons who entered Sector 42 are on record as never coming back.
Thus, Arya bravely takes on this challenging task and goes inside for the first time with her team. Later it has come to clearance that the aliens are behind the misery.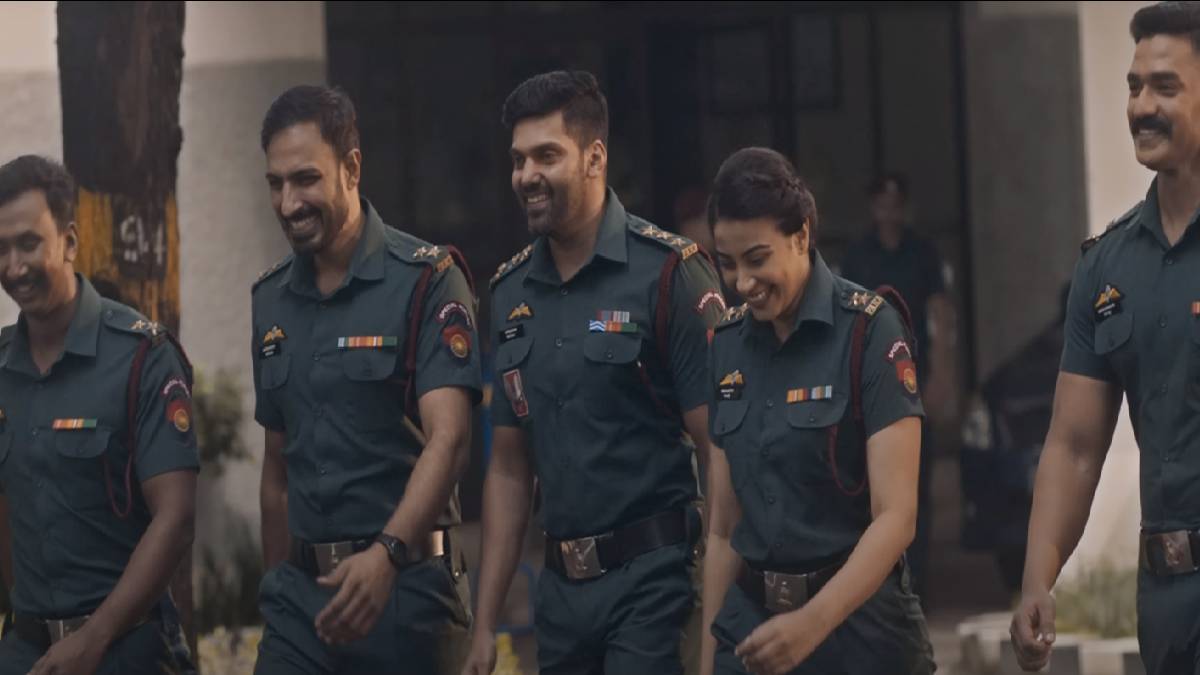 A strange creature-like Aliens attack Arya and his team as they enter Sector 42. What happened to Arya's team after this? How did they deal with it? What happened in Sector 42 in the end? That is the rest of the story of Captain (2022) movie.
Captain (2022) Tamil Movie Review:
The movie is brought with the alien concept, but it failed the satisfy the audience well since most of us are familiar with alien Hollywood movies. Arya is the key positive of the movie. His hard work to maintain the physic and input of acting must be appreciated. Only Arya's character is more intense when compared to the other characters.
Other characters are not well written, but the other characters have done justice to the role given to them. There is no speciality in the love and proposal scenes. The story is more familiar to Hollywood stories. There are numerous logical errors, and there are not much of wondering scenes. Most of the scenes are predictable.
Imman music is the background strength of the movie Captain (2022), starring Arya. VFX is very average when compared to the set design. There seems nothing new when looking at Alien creatures. The cinematography and editing are also good to some extent. The main key positive of Captain movie is its time duration.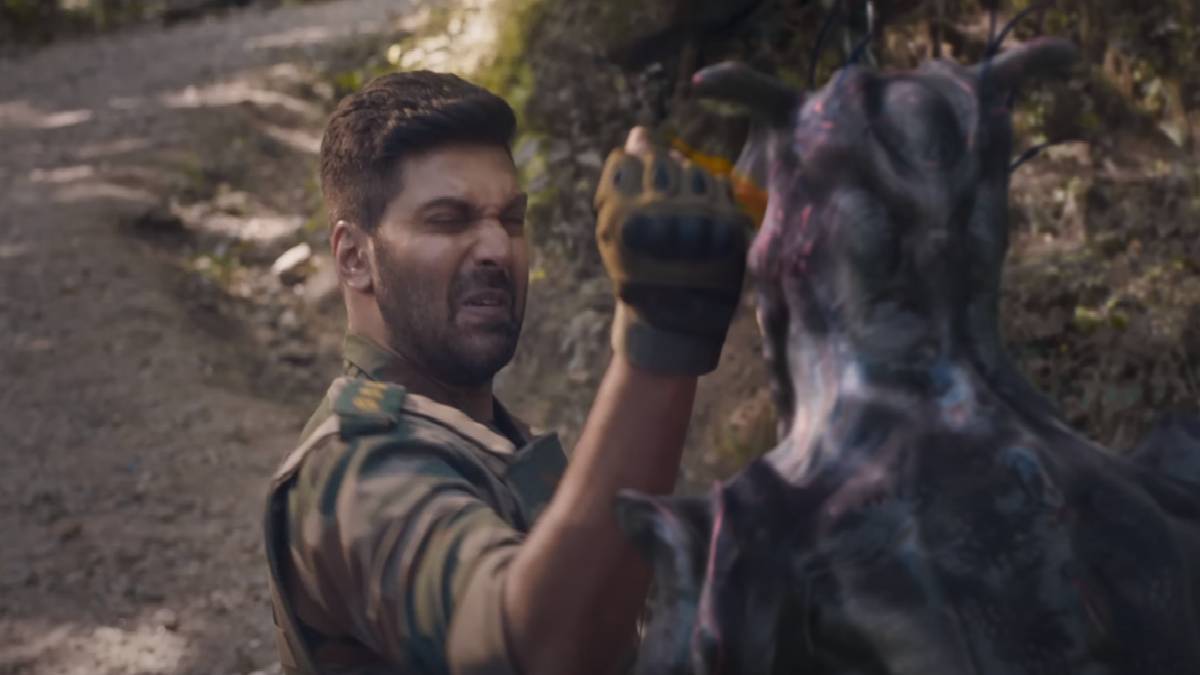 Captain (2022) Movie Cast:
Captain Movie stars Arya, Aishwarya Lekshmi, Simran, Harish Uthman, Gokul, Bharat Raj, Kavya Shetty, Simran and others. Watch Captain (2022) in theatres today. It is a one-time watch Tamil movie with a unique and new storyline. It is a good attempt made by the Tamil Film industry.