ads
Champion Tamil Movie Review: The same old Sports Movie From Suseenthiran
Anusha Sathish (Author)
Published Date :

Dec 13, 2019 15:01 IST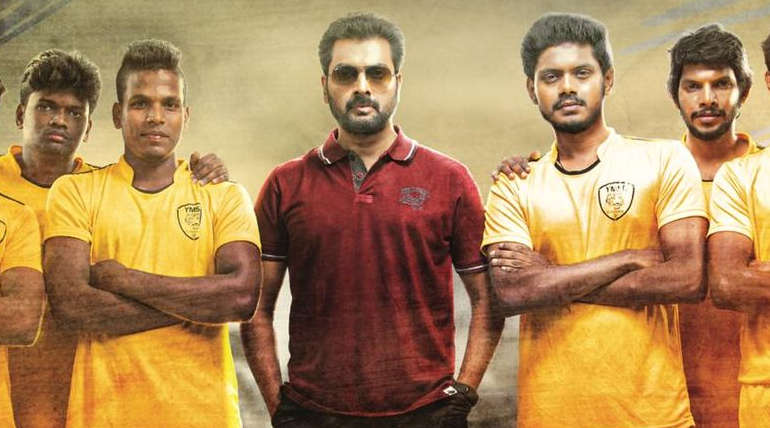 Suseenthiran directed Champion movie hits the theatres today. The trailer was intriguing. Yet another movie contouring football after "Bigil." Even with a big sports director behind the story, Champion has been left unpicked by many theaters. May this movie won't get into the box office. But, this will take its small space in the hearts of the audience.
On the acting side, there is no fault. It even brings a feeling that the actors are no debutants. On the story side, the significant lag is an old story with a few modifications.
The director has just stuffed the goal of sport in the heart filled with vengeance. The plot stands as predicted in the trailer. Narain brings the boy Viswa back into the sports after he chooses a wrong path in life to avenge his father's death.
Narain featured a come back after Kaidhi though he was not seen in between on-screen for a few days before Kaidhi. The sports drama film features Vishwa, Sowmiya, Mrinalini Ravi, and Narain on lead roles. Vishwa debuts in this movie, and the lead female is a tiktok-fame. Sujith Sarang has done the photography for this movie. And, music is composed by Arrol Correli. The Audiographer of this movie is Tharanipathi. Manoj Bharathiraja and Jayaprakash are playing the supporting roles.
K Raghavi produces the movie under Kalanjiam Cine Arts Production. Studio 9 distributes the movie. And, Thiyagu sits in as editor. The trailer gave a feel that the hero is negatively attracted and has a vendetta against the villain for various reasons. But the coach is maneuvering him on the positive side.
Hence the movie is a mixed bag of motivation and getting rid of the "already stuck revenge feel." Manoj's acting was shown as glimpses for a few minutes, which was good to see in the trailer and so in the movie. Narain also has played his coach role well.
Entirely, Champion tried hard to satisfy the audience and failed to do so.