Is Cheran in Bigg Boss Tamil Season 3 Public-Centric
Anusha Sathish (Author)
Published Date :

Jul 20, 2019 14:08 IST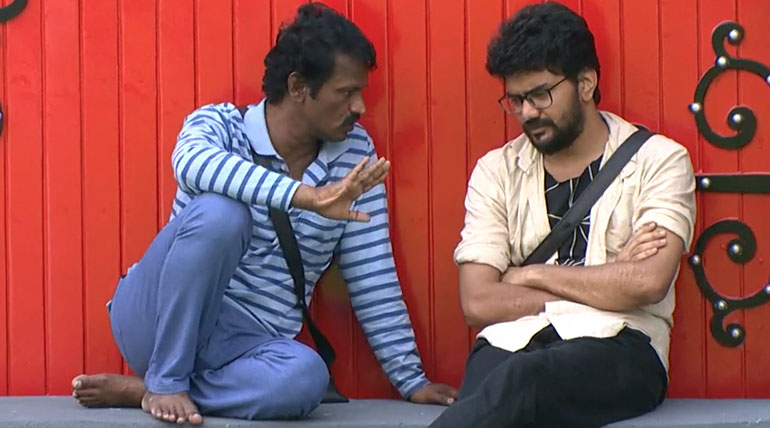 Is Cheran in Big Boss 3 public-centric to gather??
Bigg Boss Tamil season 3 host Kamal Haasan will appear to discuss with Contestants and the public, Today. Season 3, day by day seeds in a lot of expectations. As per the media sources, the viewership has exceeded the previous two seasons.
There was a contemplating question for the regular viewers on who are people-centric and extra-conscious while in the house? Are they too focused on people votes and underplay their emotions?
These are the questions lingering in the minds of constant observers. There was a clear answer from yesterday's episode for this confusion. It was Cheran who advised Kavin to play his move cautiously.
Cheran Advise to Kavin:
Cheran has advised Kavin to show generous behaviour with other Bigg Boss Tamil Housemates. Absolutely not wrong.
But he let out a statement that "You have to clarify to all housemates on your recent past behaviour. Otherwise, people will scan you with their own cooked-up eyes. You will tend to lose votes and will be judged. Also, if you now tell the housemates on your stand, gossips could be avoided."
Sandy countered this statement to Kavin and advised him to settle this triangle dispute (Kavin, Sakshi and Losliya) with the members involved. "Not necessary to drag this matter to others," Sandy said. Kavin was not able to take decisions and went by Cheran's advice.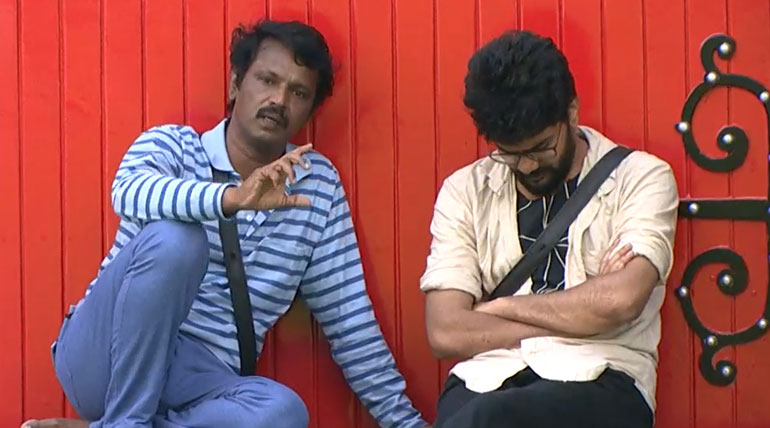 Cheran Advise to Kavin. Image Credit - Vijay TV Hotstar
Cheran Plan did not get Good Response to Kavin from other Bigg Boss Tamil Housemates:
Later Kavin burst out, and people started asking Cheran about the advice given for which he was firm in answering,
"Till yesterday, every one of you looked at him differently and judged him. The tears have changed the entire story now.
I advised him but have not commanded him to ask for an apology. Because when he explains his stand, it will not give room for any gossips, and my intention was right."
Because of his over-cautious behaviour towards public votes, onlookers have doubts about his natural attitude. Is Cheran truly exhibiting his behaviour??