Will Cheran Win the Bigg Boss 3 Tamil Show is the Question of Millions of Tamil People
Vijayan Sankar (Author)
Published Date :

Sep 20, 2019 10:31 IST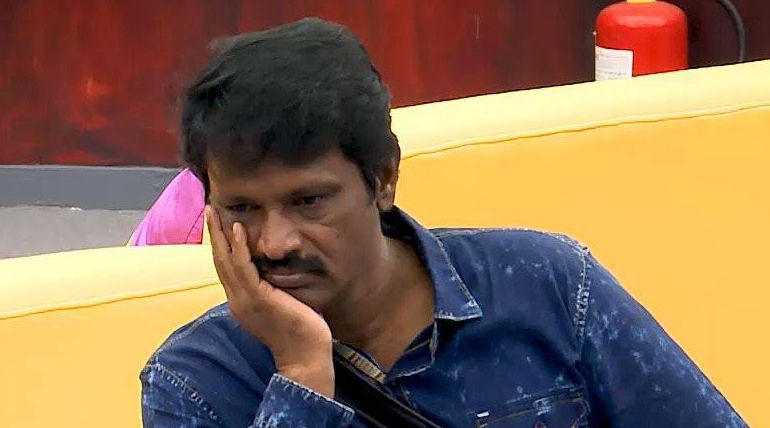 Will Cheran win the big boss 3 Tamil show is the question of millions of Tamil people The 88th day brought the end of the eight games to select the contestants for the ticket finale. One thing that was astounding and also courageous not only yesterday but for all the 88 days in Big Boss 3 Tamil show was that of Cheran's efforts. Though being a senior to all the contestants now, he copes with them in all the Bigg Boss 3 show activities and games. He plays the truce maker, advisor, and many more roles of a big brother in the Bigg Boss 3 Tamil show. Will he win the show and get the big bounty or should he win it is the question for millions of Tamil people now as the shows end in another 12 days.
Cheran, the real king in and out of the big boss 3 house
Speaking of past laurels in the Bigg Boss 3 Tamil show is not going to help in winning it. But Cheran even participating in the show, showed his courage and willingness to adapt to situations. Though an acclaimed three-time national award winner for stupendous movies, he went into the big boss house leaving all his glory outside. He acted as one of the contestants and was the first person to be jailed even without him committing any wrongdoing. He was humiliated to no extent by the likes of Meera Mithun.
Reshma bluntly spoke to him without respect and with no reason or maybe with an intention. He was the first person to be sent to the secret room in the big boss house. Lots and Lots of humiliations, disrespect, consecutive nominations for most of the 13 weeks so far and many more did not let the winning spirit of Cheran once again in the big boss house.
Cheran, the survivor so far and winner of big boss 3 Tamil show?
When seniors like Fathima Babu, Mohan Vaidya, and Saravanan were all unable to cope up with the young contestants and hence were shown the doors of big boss 3 house. But Cheran was the lone survivor out of all difficulties. Even yesterday he was awake for the full night on par with the young contestants to save his golden egg. He got a hip cramp and was not even able to stand and was standing with the support of an umbrella. But when the ball task started, he participated without any hesitation with all the pain. That is the spirit that has got Cheran the national awards and the liking of Tamil people.
Will he win or should he win the Bigg Boss 3 Tamil show? It depends on the voters to have one of Tamil cinema's most great directors, to be back to start doing what he does best.