Chinna Kalaivanar Vivek Pays Tribute to Periya Kalaivanar NS Krishnan
Vijayan Sankar (Author)
Published Date :

Aug 30, 2019 16:20 IST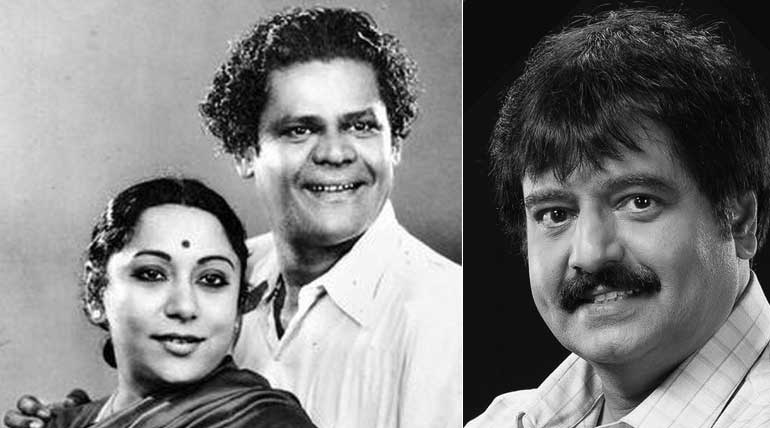 Chinna Kalaivanar Vivek pays tribute to Periya Kalaivanar NS Krishnan
"Charlie Chaplin of India" Kalaivanar NS Krishnan is popularly known as NSK passed away 62 years ago on 30th August 1957. But he is still remembered by a lot of Tamil people both young and old. It was none other than actor Vivek, who tweeted an article about Kalaivanar NS Krishnan he wrote in Thinathi Thanthi paper. He also requested the students to read it to know about the life and times of the legendary comedian Kalaivanar NS Krishnan.
Kalaivanar NS Krishnan was more than a hero of the early Tamil cinema:
Within 22 years from 1935 to his death in 1957, he acted in nearly 150 Tamil movies. Compared to the filming time of those years, it was not an easy task. There was one point of time during the 1930s and 1940s that there was no film released without Kalaivanar NS Krishnan in it. It was because of his indispensable comedy skills which were never repeated or jaded. He was a master in the art of repartee and wrote all his dialogues. The people enjoyed every word he uttered and took those laughing advice to their heart. That is the reason he is being remembered even now after so many decades.
Chinna Kalaivanar pays homage with an article in Thanthi to his senior:
Padmashri Vivek is today's popular comedian on par with the master comedian of yesteryears NSK. Both deliver comedy to not only make the people laugh but also to advise them. That is the reason why Tamil people fondly call Vivek as Chinna Kalaivanar. To pay tribute to his senior on his death anniversary, he wrote an article about him in Thanthi newspaper and also tweeted the content in his twitter account. He requested all the students to read the article to know about the Kalaivanar and the greatest comedian of Tamil Cinema.
இன்று கலைவாணர் NSK யின் நினைவு தினம். இன்று @dinathanthi யில் அவர் பற்றிய என் கட்டுரை வெளியாகி இருக்கிறது. Dear students read it to know him. pic.twitter.com/Xv13tKAaTs

— Vivekh actor (@Actor_Vivek) August 29, 2019